SECOND TENANT SIGNS LEASE AT JACKSON-SHAW'S URBAN INDUSTRIAL DEVELOPMENT PARC 59 IN NORTHEAST HOUSTON
Industrial Development is 45% Leased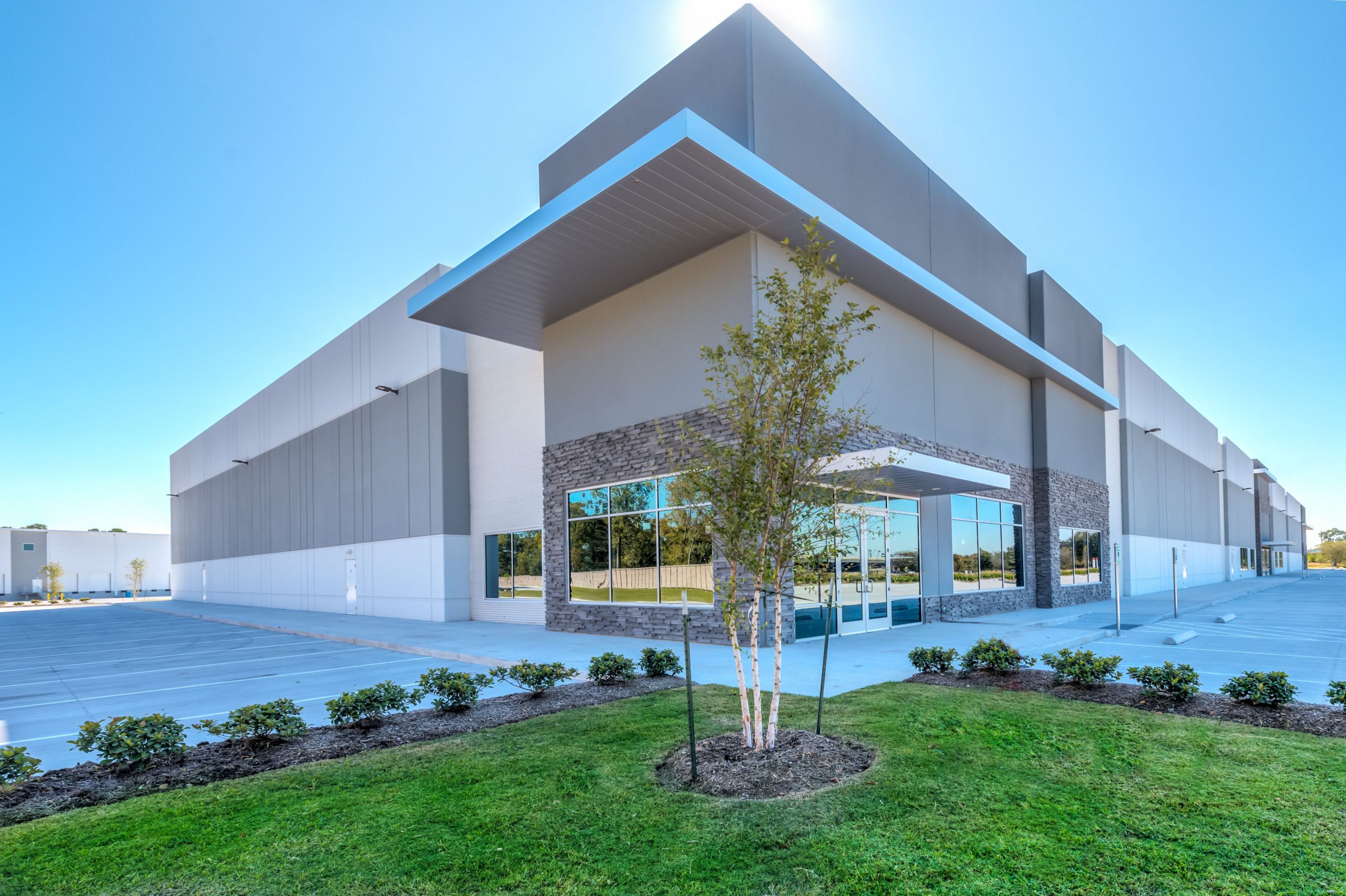 HOUSTON (Nov. 16, 2020) – Jackson-Shaw, a national real estate development company headquartered in North Texas, has leased approximately 43,539 square feet of industrial space at Parc 59, the 279,500-square-foot, two-building, Class A urban industrial development in Humble, Texas.
Gulf Atlantic Packaging Corporation (GAPCO), a global leader in packaging solutions and alternatives, has leased 43,539 square feet in Building B. The building will house its Texas distribution center.
"Parc 59's easy access to Highway 59 and Beltway 8 makes this development an ideal location for GAPCO," said Grant Pearson, vice president of development at Jackson-Shaw.
Positioned on 19 acres, Parc 59 is centrally located in Houston's Northeast submarket, just minutes from the George Bush Intercontinental Airport and an array of exceptional dining and retail choices. Building A, an 83,436-square-foot rear-load building, is at 7159 Rankin Rd. and is fully leased. Building B, a 196,064-square-foot, cross-dock building is at 7259 Rankin Rd. Each offers modern facility features, including 28-foot and 32-foot clear heights, 130-foot truck courts, ESFR sprinklers and plenty of trailer parking.
Currently, the remaining 152,525 available square feet in Building B features modern, industrial space that can accommodate warehousing, manufacturing, distribution, assembly and various other industrial uses. This space can accommodate tenants down to 43,000 square feet in both cross-dock and front load configurations.
Thackeray Partners is the project's equity partner, Cadence McShane is the general contractor for the shell building construction, with Powers Brown as the project's architect, WGA Consulting as the civil engineering firm and Comerica as construction financier. Jason Dillee and Nathan Wynne of CBRE are managing the leasing assignment for the development. Joshua Brown and Griffin Rich of Newmark Knight Frank represented the tenant.
PARC 59 PHOTOGRAPH
https://www.dropbox.com/sh/bmrgy9ftakednwm/AAA2uHUBXViLQb-jWaMSzaZEa?dl=0
ABOUT JACKSON-SHAW
Jackson-Shaw is a national real estate development company headquartered in North Texas that has 48 years of experience mixing practical knowledge with vigorous entrepreneurship. The company has developed more than 62 million square feet since its founding, including hospitality, industrial and residential projects. Diverse markets where Jackson-Shaw develops include Dallas, Fort Worth, Houston, San Antonio, Denver, Las Vegas, Scottsdale, Phoenix, Jacksonville and Washington, D.C. Visit www.JacksonShaw.com.
MEDIA CONTACT
Randy E. Pruett, Cooksey Communications
214-505-1685 Mobile