New Business Park coming to Southeast Austin with Ferguson Prelease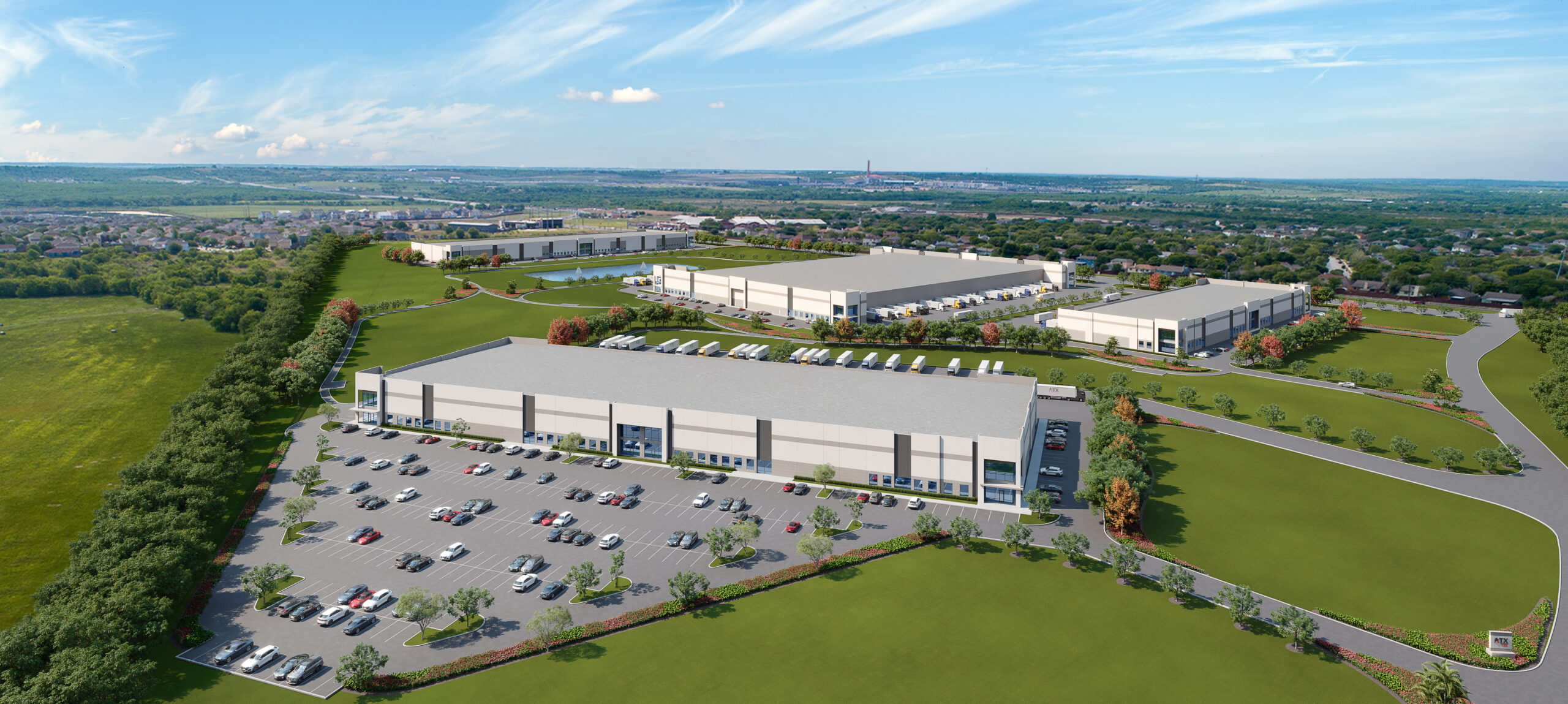 AUSTIN (February 7, 2023) – Jackson-Shaw, a national real estate development company headquartered in North Texas, plans to transform more than 67 acres in Southeast Austin into a new urban industrial business park.
Located at the northeast corner of State Highway 130 & Elroy Road, the four-building project will have 602,400 square feet of office, warehouse, & distribution space. "This is a prime location on Highway 130, minutes from the Austin-Bergstrom International Airport, Tesla and core Austin," said Jackson-Shaw Vice President of Development Miles Terry.
Ferguson Enterprises, a leading North American value-added distributor, has preleased all of building 3 for a total of 207,180 square feet. Ferguson is the largest U.S. distributor of plumbing supplies, PVF, waterworks and fire and fabrication products. It is also a major distributor of HVAC equipment and industrial products and service.
"ATX 130 is breaking ground at an excellent time in an under-supplied submarket, and it's designed with flexibility in mind, targeting tenants from 16,000 up to 395,000 square feet while offering trailer parking and outside storage," said Leigh Ellis, principal with AQUILA Commercial. "Coupled with its proximity to strong labor and rooftop growth, the development offers an ideal location for tenants."
The project is scheduled to break ground in March with building sizes of 120,440 square feet, 80,365 square feet, 207,180 square feet and 194,385 square feet.
Greystar, Whitman Peterson, and Marketplace Real Estate Group are the project's equity partners, Burton is the general contractor, Method is the architect, Westwood is the civil engineering firm and Comerica & Veritex provided construction financing. Leigh Ellis and Blake Patterson with AQUILA Commercial are managing the leasing assignment for the development.
###
ATX 130 RENDERING
https://www.dropbox.com/s/u7x1xm33ye6s46c/ATX%20130%20-%20Aerial%20view.jpg?dl=0
ABOUT JACKSON-SHAW
Jackson-Shaw is a national real estate development company headquartered in North Texas with 51 years of experience mixing practical knowledge with solid entrepreneurship. Since its founding, the company has developed more than 62 million square feet, including hospitality, industrial and residential projects. Diverse markets where Jackson-Shaw develops include Dallas, Fort Worth, Austin, Houston, San Antonio, Charlotte, Denver, Las Vegas, Scottsdale, Phoenix, Jacksonville and Washington, D.C. Visit JacksonShaw.com.
ABOUT WHITMAN PETERSON
Whitman Peterson is a real estate private equity company investing in and actively managing opportunistic real estate investments of large institutional investors. Since late 2010, Whitman Peterson has raised four institutional funds and has invested in the acquisition or development of more than 200 properties, with an aggregate capitalization of more than $25 billion. The firm has investments across 30+ markets in the US and internationally.
MEDIA CONTACT
Randy E. Pruett, Cooksey Communications
214-505-1685 Mobile