NEARLY 100% OF JACKSON-SHAW'S FIRST INDUSTRIAL PROJECT IN NORTHEAST HOUSTON NOW IS LEASED
New Tenant Signs Lease and Current Tenant Expands Lease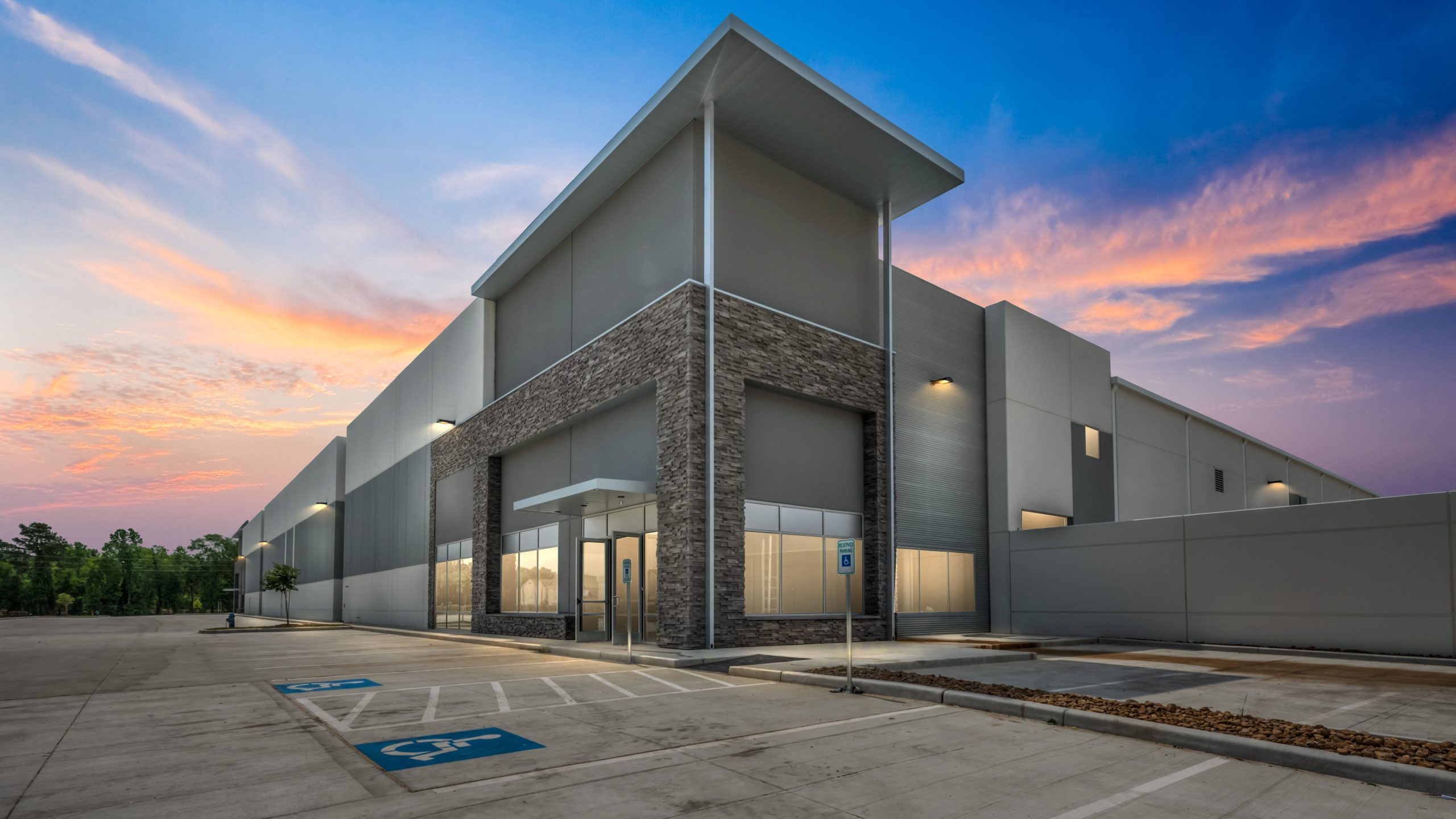 HOUSTON (Sept. 10, 2020) – Jackson-Shaw, a national real estate development company, announced today that it has leased to a sixth tenant at Parc Air 59, the 320,000-square-foot, three-building urban industrial development in Humble, Texas.
Kratos Building Products, a tool and building materials company, has leased 28,080 square feet in Building 2. Additionally, a current tenant, a top independent producer of petroleum-based specialty products which occupies 120,000 square feet in Building 1, has expanded its footprint to occupy the entire 160,000-square-foot building. This fifth lease and lease expansion brings the overall park occupancy to approximately 91%.
"The prime location of Parc Air 59 has been key to securing new tenants during these challenging times," said Grant Pearson, vice president of development at Jackson-Shaw. "We are thrilled to not only welcome a new tenant but that one of our current tenants has already experienced success and now needs to expand to meet their company's demand and growth."
Currently, the remaining 30,428 available square feet within Building 3 features modern, flexible industrial space, that can accommodate office, showroom, manufacturing, distribution, assembly and a variety of other industrial uses.
"Parc Air 59 is the ideal fit for Kratos Building Products' needs," said Beau Kaleel, executive director at Cushman & Wakefield. "The company is planning to expand into the Houston market and the location of this development provides direct access to the airport and Houston including Kingwood and The Woodlands."
Thackeray Partners is the project's equity partner, Arch-Con Corporation is the general contractor for the project, with Powers Brown as the project's architect, Kimley-Horn as the civil engineering firm and Comerica as construction financier.
PHOTO OF PARC AIR 59
https://www.dropbox.com/s/1s67q8tsqm9h5fz/DSC_5913_4_5D2D.jpg?dl=0
ABOUT JACKSON-SHAW
Jackson-Shaw is a national real estate development company headquartered in North Texas that has 48 years of experience mixing practical knowledge with vigorous entrepreneurship. The company has developed more than 62 million square feet since its founding, including hospitality, industrial and residential projects. Diverse markets where Jackson-Shaw develops include Dallas, Fort Worth, Houston, San Antonio, Denver, Las Vegas, Scottsdale, Phoenix, Jacksonville and Washington, D.C. Visit www.JacksonShaw.com.
MEDIA CONTACT
Ashley Sears, Cooksey Communications
817-319-4570 Mobile
Ashley@CookseyPR.com