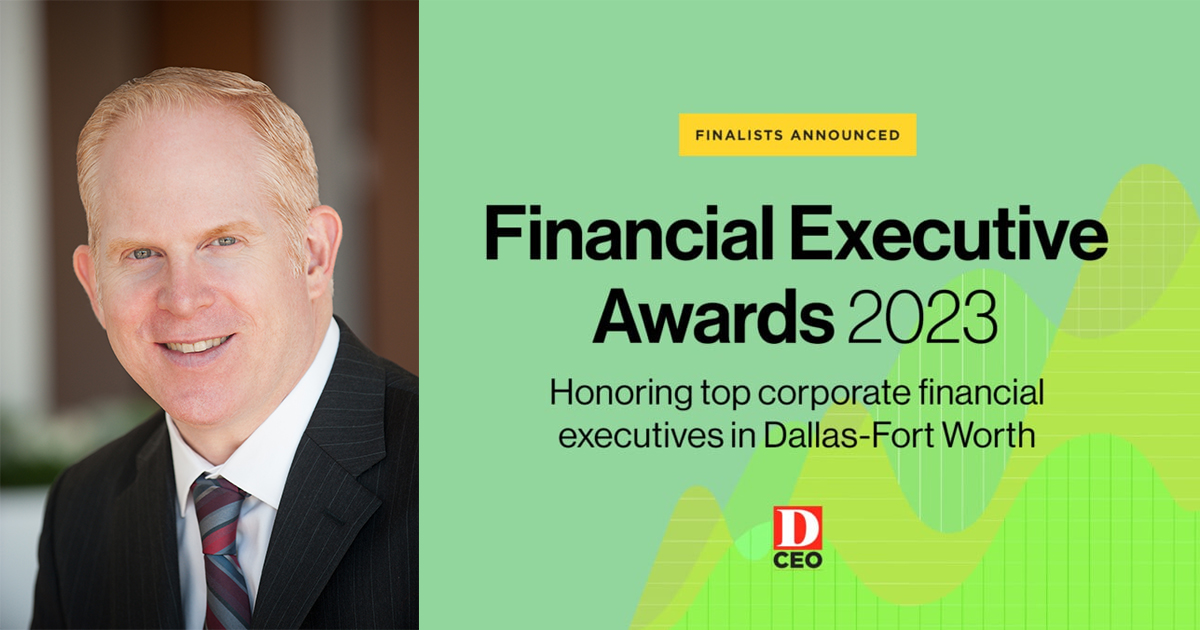 Congratulations to JacksonShaw's CFO John Stone on being named a finalist for D CEO's Financial Executive Awards 2023! Presented in partnership with Financial Executives International, Association for Corporate Growth, and TXPCA-Dallas, the program honors top corporate financial executives in Dallas-Fort Worth.
All 40 honorees will be recognized in the May issue of D CEO magazine and online; winners in various categories will be revealed at an exclusive awards event this spring.
Thank you for all you do here at JacksonShaw, John! This is an honor much deserved!