Jackson-Shaw's John Stone Honored in D CEO Magazine's Financial Executives Awards Program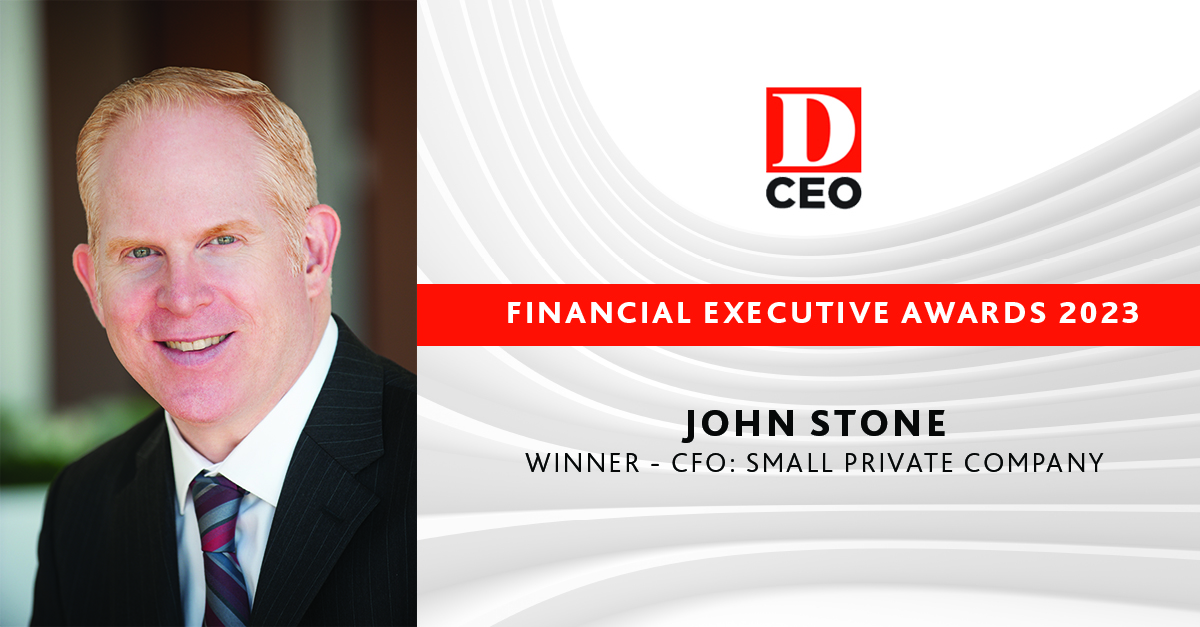 DALLAS (April 26, 2023) – Jackson-Shaw, a national real estate development company headquartered in North Texas, is pleased to announce that John Stone was named the top "CFO in the Small Private Company" in last night's D CEO Financial Executive Awards competition. D CEO Magazine honors corporate finance executives in Dallas-Fort Worth annually in partnership with the Association for Corporate Growth Dallas-Fort Worth, TXCPA-Dallas and Financial Executives International. Stone joined Jackson-Shaw in 2014 as chief financial officer.
"It is an absolute pleasure to work every day when you are in extraordinary surroundings and work with smart and talented people, as I get to do at Jackson-Shaw," said Stone. "I especially want to acknowledge the vision and leadership of our Founder and Chairman Lewis Shaw, and our President and CEO Michele Wheeler."
Over the last 18 months, Stone was challenged to take on additional functions. He did this while executing a record number of transactions. This organizational change allowed Wheeler to elevate to CEO in the first quarter of 2022 by handing off key COO accountability to Stone.
"These expanded responsibilities include shaping strategy, driving the culture and ensuring the day-to-day operations are at the highest level of excellence," said Wheeler. "John is a pro at balancing numbers with people and culture. We are thrilled he received this recognition for his outstanding accomplishments."
###
ABOUT JACKSON-SHAW
Jackson-Shaw is a national real estate development company headquartered in North Texas with 51 years of experience mixing practical knowledge with solid entrepreneurship. Since its founding, the company has developed more than 62 million square feet, including hospitality, industrial and residential projects. Diverse markets where Jackson-Shaw develops include Dallas, Fort Worth, Austin, Houston, San Antonio, Charlotte, Denver, Las Vegas, Scottsdale, Phoenix, Jacksonville and Washington, D.C. Visit JacksonShaw.com.
MEDIA CONTACT
Randy E. Pruett, Cooksey Communications
214-505-1685 Mobile