JACKSON-SHAW'S URBAN INDUSTRIAL BUILDING
INTERNATIONAL DC 5 IN JACKSONVILLE 100% LEASED
International DC 1 Has 140,000 Square Feet of Urban Industrial Space Remaining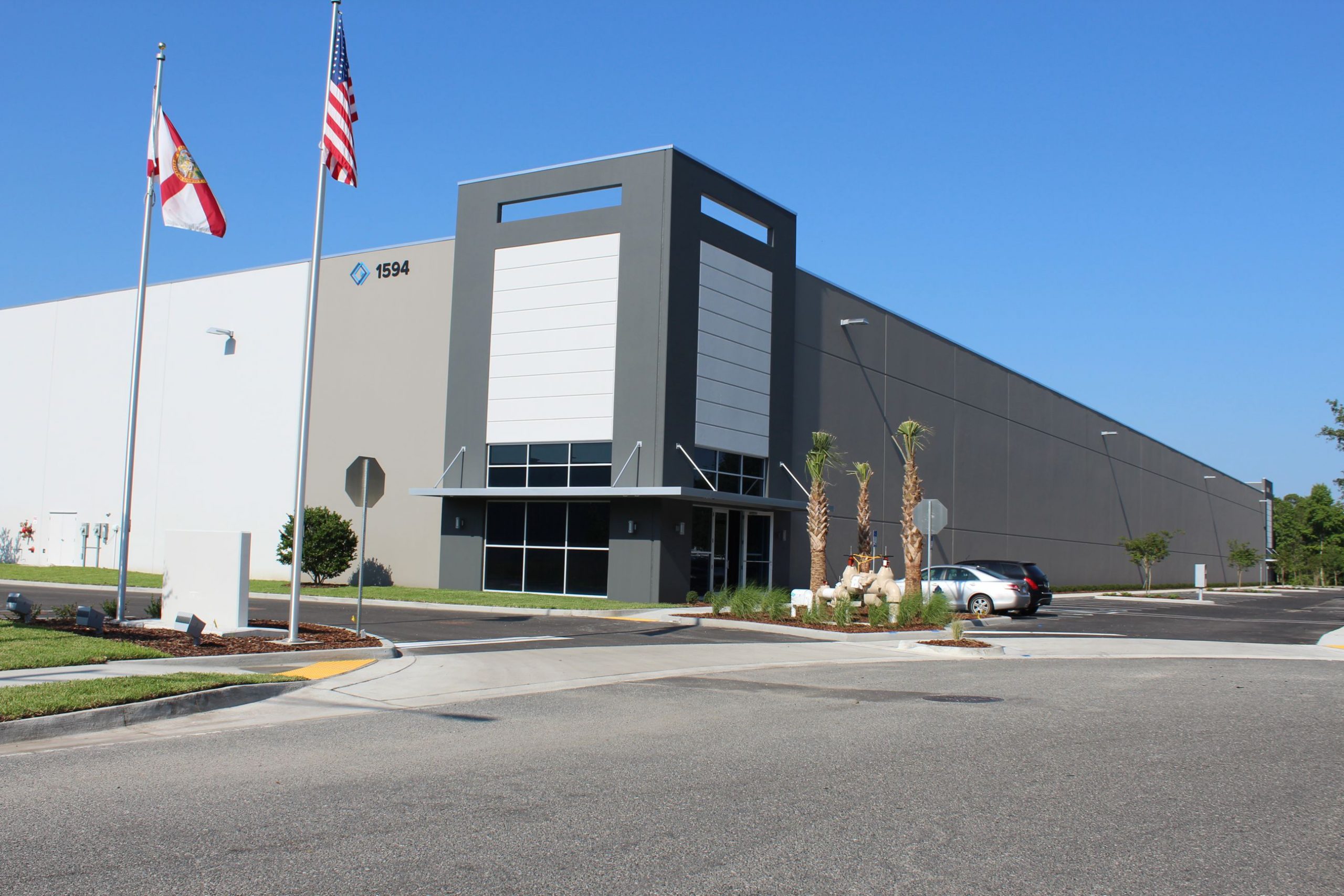 JACKSONVILLE, FL. (July 21, 2020) – Jackson-Shaw, a national real estate development company, announced today that International DC 5, its 93,600-square-foot, Class-A urban industrial building in located in Jacksonville International Tradeport in Jacksonville, Florida is 100% leased.
XPO Logistics, Inc., a top ten global logistics provider of cutting-edge supply chain solutions to the most successful companies in the world, has leased the remaining 41,600 square feet in International DC 5. Priority Tire, a tire distributor, is leasing the other 52,000 square feet in the building.
"International DC 5 has a lot to offer tenants between its location, modern building design and the logistical advantages it provides," said Tyler Newman, director at Cushman Wakefield. "We're thrilled to have this building fully leased during these challenging times."
Mygrant Glass, a family-owned auto glass wholesaler, occupies 60,000 square feet in International DC 1, Jackson-Shaw's other Class-A urban industrial building located in Jacksonville International Tradeport. The 140,000 remaining square feet available within International DC 1 features modern, flexible industrial space that can accommodate office, showroom, manufacturing, distribution, assembly and a variety of other industrial uses.
Jackson-Shaw developed the project with its partner Link Logistics Real Estate, a New York-based industrial real estate agency. Haskew Construction is the general contractor for the project and BB&T is the construction financier. Tyler Newman of Cushman-Wakefield are managing the leasing assignment for the development. R.E. Perry Company represented the tenant.
INTERNATIONAL DC 1 AND INTERNATIONAL DC 5 PHOTOS
https://www.dropbox.com/sh/5ra3kwxvoasutv3/AAA-I4FXU5NGtCL_wVtKey9_a?dl=0
ABOUT JACKSON-SHAW
Jackson-Shaw is a national real estate development company headquartered in North Texas that has 48 years of experience mixing practical knowledge with vigorous entrepreneurship. The company has developed more than 62 million square feet since its founding, including hospitality, industrial and residential projects. Diverse markets where Jackson-Shaw develops include Dallas, Fort Worth, Houston, Denver, Las Vegas, Scottsdale, Phoenix, Jacksonville and Washington, D.C. Visit www.JacksonShaw.com.
MEDIA CONTACT
Randy E. Pruett, Cooksey Communications
214-505-1685 Mobile
Randy@CookseyPR.com