JACKSON-SHAW, LAPOUR PARTNERS AND STREAM ANNOUNCE SALE OF PARC SANTA FE
LaSalle Investment Management is buyer of new industrial development in Southwest Denver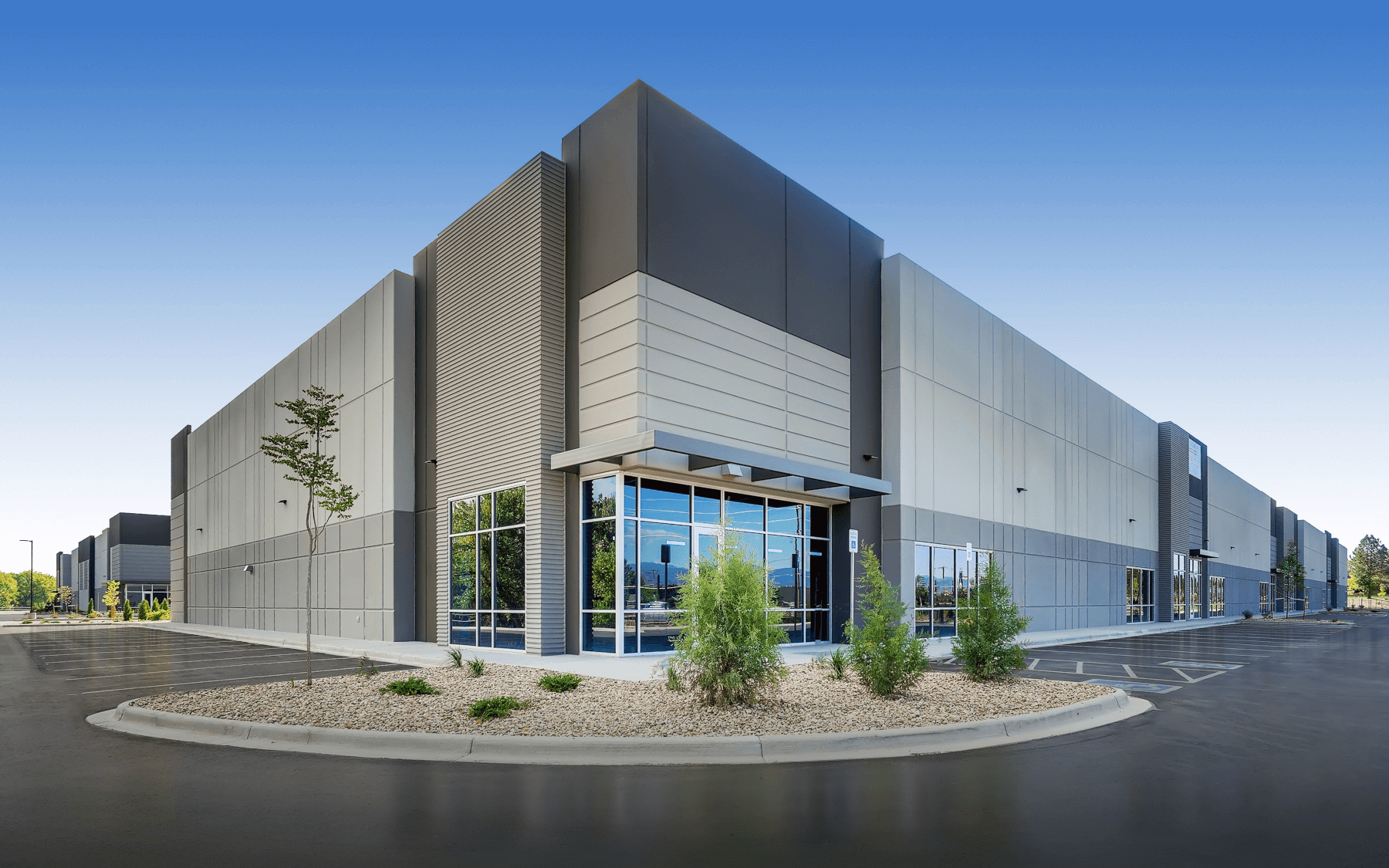 Jackson-Shaw, LaPour Partners, and Stream Realty Partners (Stream) announce the sale of Parc Santa Fe, a new 345,126-square-foot industrial development in Southwest Denver, to LaSalle Investment Management (LIM).
Situated on 22 acres, Parc Santa Fe is strategically located south of C-470 and S. Santa Fe Drive, with frontage on S. Santa Fe Drive, convenient access to E-470, and proximity to Centennial Airport. The three-building development can accommodate a wide range of users and offers modern facility features including 24-foot and 28-foot clear heights, gated outside storage and car parking, ample dock doors, and abundant power.
Delivered in September 2019, the project represents the first new industrial development in the area since 1997. The project was 62% leased at the time of the sale. "Parc Santa Fe has been more than 12 years in the making and responds to the pent-up demand we have seen from tenants in this area for newly built, state-of-the-art industrial facilities" said Jackson-Shaw President and Chief Operating Officer Michele Wheeler. "The vision for the project has exceeded our expectations due to the great partnership between Jackson-Shaw, LaPour Partners and Stream."
The sale garnered significant interest from local and national developers, as the project is a coveted infill site in the Southwest Corridor of Metro Denver. The sales team consisted of Tyler Reed, Peter Beugg and Dominic DiOrio of Stream and Bo Mills of JLL in Los Angeles. Stream will continue to lease and manage Parc Santa Fe on behalf of LaSalle Investment Management. Reed, Beugg and DiOrio, who have marketed the project since it was a development site in 2017, will lead leasing efforts, and Managing Director-Property Management Tom Bahn will lead property management.
"This sale represents continued, strong interest from institutional capital to acquire Class A industrial projects in Metro Denver," said President of LaPour Partners Jeff LaPour. "LaSalle Investment Management was a pleasure to work with throughout the sale. They are experts at dissecting markets and understood the nuances that made this sale such a great opportunity. We are excited for our partnership in the Denver market."
###
PARC SANTA FE OVERVIEW AND RENDERINGS
https://www.dropbox.com/sh/504nvzdnj0fwk2l/AAACFF5_7YdKfPvHuY-YYfABa?dl=
ABOUT JACKSON-SHAW
Jackson-Shaw, a national real estate development company headquartered in North Texas, has 47 years of experience developing diversified real estate properties mixing practical experience with vigorous entrepreneurship. The company has developed more than 60 million square feet since its founding which include a variety of project types, including hospitality, industrial and residential development. Diverse markets Jackson-Shaw currently develops within include Fort Worth, Dallas, Houston, Denver, Las Vegas, Scottsdale, Phoenix, Jacksonville and Washington, DC. Visit www.JacksonShaw.com.
ABOUT LAPOUR PARTNERS, INC.
LaPour is an opportunity driven real estate development and investment firm active in the Nevada, Arizona, California and Denver markets. The firm is focused on unique opportunities, driven by high quality locations and differentiated designs. With a personal principal commitment to each and every endeavor, LaPour has delivered over 4 million square feet of office, industrial and hospitality space that is creatively progressive yet always customer focused. LaPour has relentless focus to ensure its products and services are the highest standard appropriate for the marketplace.
ABOUT STREAM REALTY PARTNERS
Stream is a commercial real estate firm with full-service offerings in leasing, property management, development, construction management, and investment sales services across the industry. In addition, Stream is dedicated to sourcing acquisition and development opportunities for the firm and its clients. Since 1996, Stream has grown to a staff of more than 850 real estate professionals with regional offices in Atlanta, Austin, Charlotte, Chicago, Dallas, Denver, Fort Worth, Greater Los Angeles, Houston, San Antonio, San Diego, and Washington, D.C. Stream completes more than $2.9 billion in real estate transactions annually. Visit www.streamrealty.com.
MEDIA CONTACT
Randy E. Pruett, Cooksey Communications
972-580-0662 x16, 214-505-1685 Mobile