JACKSON-SHAW, LAPOUR PARTNERS AND JLL ANNOUNCE SALE OF
PARC GERMANN URBAN INDUSTRIAL DEVELOPMENT IN ARIZONA
TA Realty Advisors is buyer of new industrial development in coveted Southeast Phoenix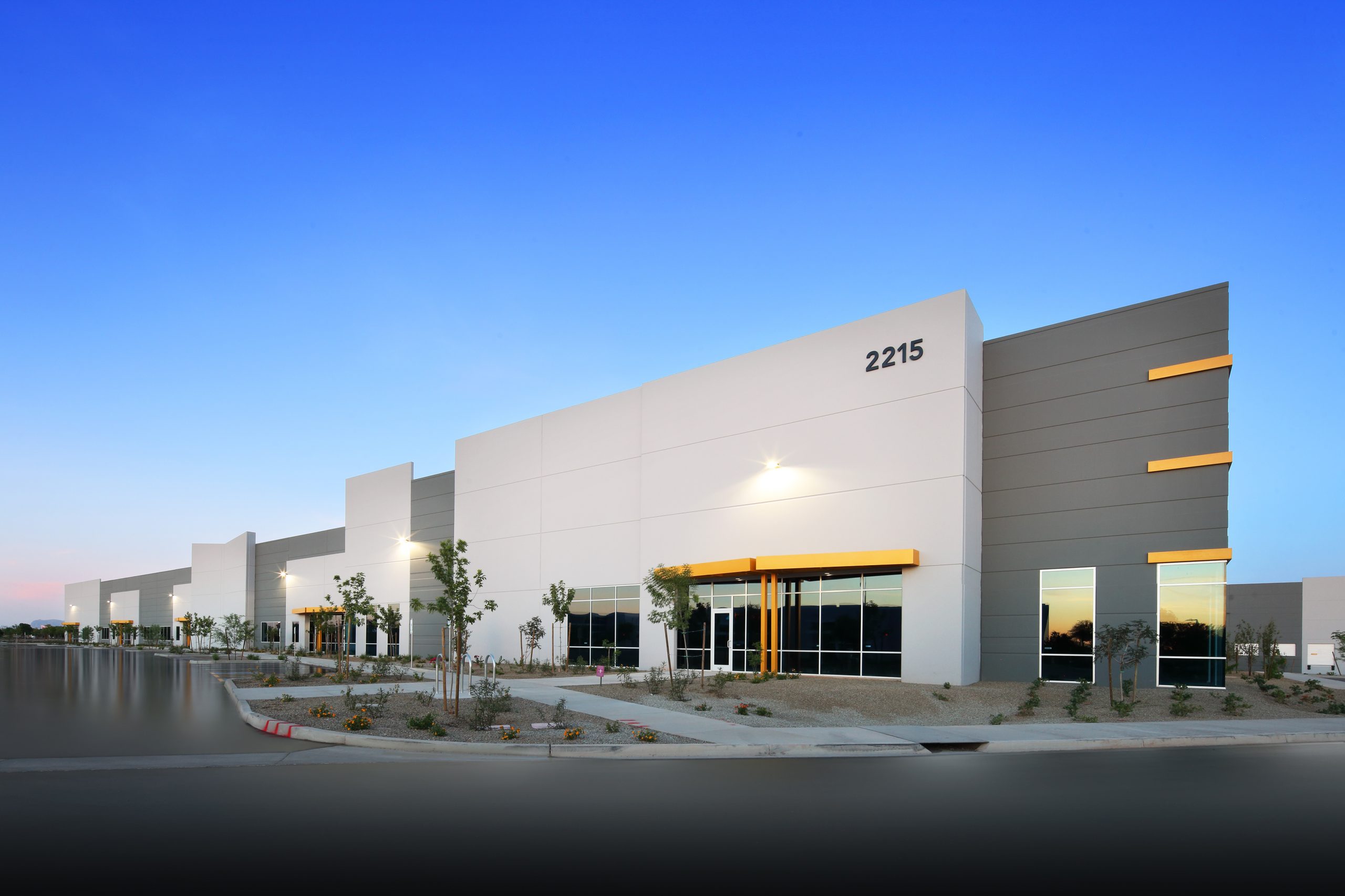 DALLAS (Oct. 5, 2020) – Jackson-Shaw, LaPour Partners, and JLL announce the sale of Parc Germann, a new 224,471-square-foot, two-building urban industrial development in Chandler, Arizona, to TA Realty LLC.
Situated on 16 acres in the Chandler Airport Center fronting Germann Road, Parc Germann is strategically located in the Chandler submarket and offers excellent access to all areas of the valley via Loop 202 and is only minutes from Loop 101 and Interstate 10 and less than 30 minutes away from Sky Harbor International Airport. The two-building development can accommodate a wide range of users and offers modern facility features including 28-foot clear heights, a front-loaded building featuring true dock high space, a full concrete truck court and outside storage.
Delivered earlier this month, the project was 31% leased at the time of the sale. Adept Life Sciences, an industry leader in contract manufacturing of nutraceutical products, occupies 69,940 square feet in Building A, which is approximately 92,261 square feet.
"Parc Germann is a significant development that directly responds to the demand for quality, Class A urban industrial space in this market," said Jackson-Shaw President and Chief Operating Officer Michele Wheeler. "Our excellent relationship with LaPour Partners and JLL has ensured the smooth delivery and sale of an exceptional state-of-the-art industrial development for future tenants."
JLL in Los Angeles brokered the sale and Cushman Wakefield will lead property management. "This sale is a testament to the continuing appeal of the Southeast Valley, which has access to one of the best labor pools in the Phoenix area along with quality housing and amenities," said LaPour Partners President Jeff LaPour. "It was a pleasure to work with TA Realty Advisors. Their unparalleled insight into local markets and ability to build strong local relationships makes them an excellent fit for this opportunity."
###
https://www.dropbox.com/sh/x68hnlrvofk6xb0/AAB72S31AN3ekmMqfSmhK-Pla?dl=0
ABOUT JACKSON-SHAW
Jackson-Shaw is a national real estate development company headquartered in North Texas that has 48 years of experience mixing practical knowledge with vigorous entrepreneurship. The company has developed more than 62 million square feet since its founding, including hospitality, industrial and residential projects. Diverse markets where Jackson-Shaw develops include Dallas, Fort Worth, Houston, San Antonio, Denver, Las Vegas, Scottsdale, Phoenix, Jacksonville and Washington, D.C. Visit JacksonShaw.com.
ABOUT LAPOUR PARTNERS, INC.
LaPour is an opportunity-driven real estate development and investment firm focused on industrial, office and select serve hotel development in the Nevada, Arizona, California and Colorado markets. In the past 20 years, the firm has delivered more than 8 M SF on behalf of its own account as well as leading induvial investors.
ABOUT JLL
JLL (NYSE: JLL) is a leading professional services firm that specializes in real estate and investment management. JLL shapes the future of real estate for a better world by using the most advanced technology to create rewarding opportunities, amazing spaces and sustainable real estate solutions for our clients, our people and our communities. JLL is a Fortune 500 company with annual revenue of $18.0 billion in 2019, operations in over 80 countries and a global workforce of nearly 93,000 as of June 30, 2020. JLL is the brand name, and a registered trademark, of Jones Lang LaSalle Incorporated. For further information, visit jll.com. 
MEDIA CONTACT
Ashley Sears, Cooksey Communications
817-319-4570 Mobile