JACKSON-SHAW CLOSES ON 224 ACRES FOR CROSSPOINT BUSINESS DISTRICT, A NEW EMPLOYMENT HUB IN GEORGETOWN
 Onx Homes signs lease for 204,000 square-feet build-to-suit property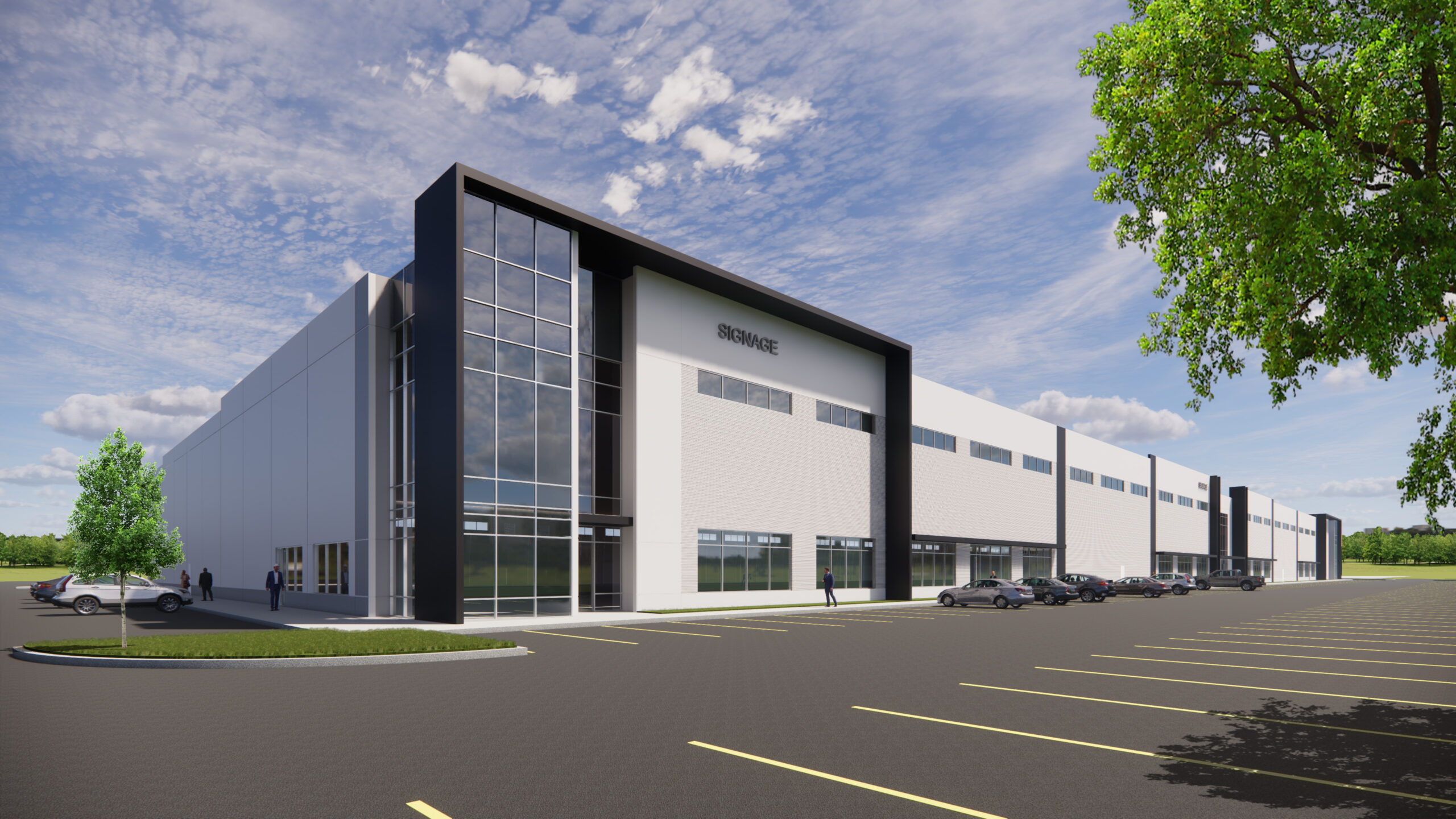 GEORGETOWN, TEXAS (Feb. 24, 2022) – Jackson-Shaw, a national real estate development company headquartered in North Texas, has closed on 224 acres in Georgetown for the development of the CrossPoint. This business district is located alongside the west side of Interstate 35 (north of the intersection with State Highway 195 and south of Country Road 143).
Phase 1 represents 61.7 acres and will be a  three-building business park totaling 488,000 square feet. Jackson-Shaw plans to break ground in April with expected completion by the second quarter of 2023. Still in the planning stages, additional phases include the remaining 162.3 acres and are projected to have a combination of industrial, commercial and multifamily developments.
Onx Homes, an integrated DesignTech company on a mission to reshape the home building industry, has signed a lease for Building 1 of Phase 1 for a total of 204,000 square feet. Onx Homes has more than 10 communities and 3,000 homes under advanced development.
"We are excited to partner with Jackson-Shaw to not only bring a quality business like Onx Homes to our northern quadrant but also to complete a major infrastructure project that will pave the way for development in this area," Georgetown Mayor Josh Schroeder said. "The possibilities for the entire development are endless."
Diamond Realty is the equity partner, and CrossFirst Bank is the lender. Joeris is the general contractor, with Powers Brown as the architect and Pacheco Koch as the civil engineering firm. CBRE's Darryl Dadon and Joe Novek are managing the leasing assignment.
"We foresee a record year for commercial real estate investment, particularly for sought-after industrial and multifamily assets," said Grant Pearson, vice president of development at Jackson-Shaw. "CrossPoint Business District is an excellent example where the City of Georgetown has remained steadfast in its focus on expanding employment opportunities while preparing for the strategic growth that everyone knows will come."
CROSSPOINT BUSINESS DISTRICT RENDERINGS
https://www.dropbox.com/s/vz2052dfpau8ot0/JSC_CrossPoint_Georgetown_Industrial.jpg?dl=0
ABOUT JACKSON-SHAW
Jackson-Shaw is a national real estate development company headquartered in North Texas with 50 years of experience mixing practical knowledge with solid entrepreneurship. Since its founding, the company has developed more than 62 million square feet, including hospitality, industrial and residential projects. Diverse markets where Jackson-Shaw develops include Dallas, Fort Worth, Houston, San Antonio, Denver, Las Vegas, Scottsdale, Phoenix, Jacksonville and Washington, D.C. Visit www.JacksonShaw.com.
ABOUT DIAMOND REALTY INVESTMENTS
Diamond Realty Investments is a national leader in the investment and development of Multifamily, Student Housing, Senior Housing, Medical Office and Industrial real estate properties. Specializing in joint venture partnerships DRI has invested in more than 200 Multifamily, Student Housing, Senior Housing, Medical Office and Industrial properties with a total acquisition and development cost surpassing $7.8 billion. For more than 25 years, Diamond Realty has partnered with the nation's leading developers to create best in class Housing and working environments. For more information about Diamond Realty investments please visit our website www.diamondrealtyinvestments.com.
MEDIA CONTACT
Randy E. Pruett, Cooksey Communications
214-505-1685 Mobile
Randy@CookseyPR.com