Jackson-Shaw Breaks Ground on Parc SouthWest in Irving
New Industrial Project Totals Nearly 300,000 Square Feet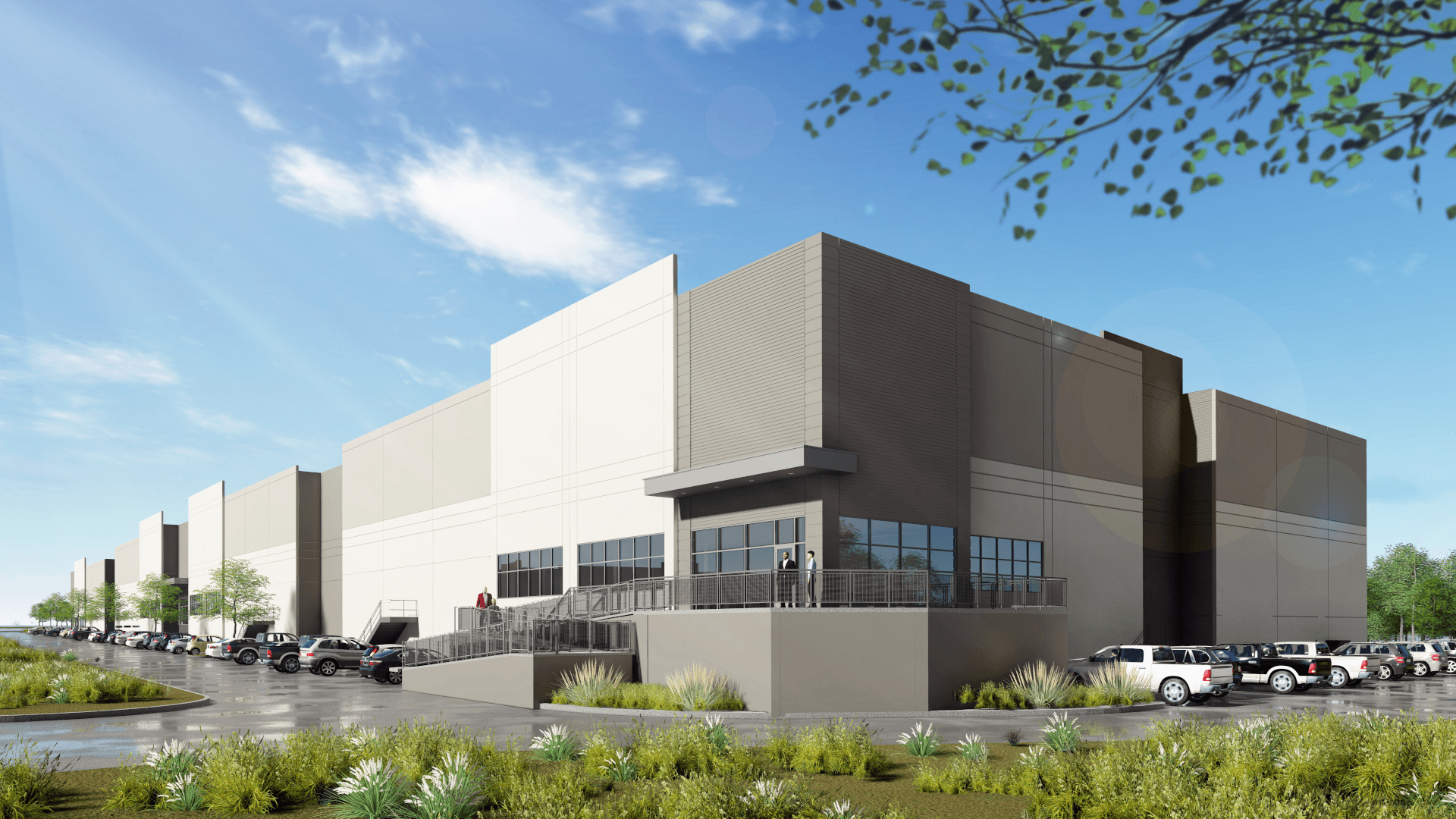 DALLAS (April 18, 2018) – Jackson-Shaw, a national real estate development company, and Stream Realty Partners (Stream), a national real estate development, services and investment firm, are pleased to announce the groundbreaking of Parc SouthWest, a 292,700-square-foot, two-building industrial development in Irving, Texas.
Situated on 28 acres, Parc SouthWest is ideally located south of DFW International Airport, in the Great Southwest, one of the most in-demand industrial submarkets in the area. The development includes two properties, 112,200 and 180,500 square feet, respectively, and can accommodate a wide range of tenant sizes.
Parc SouthWest is the first Urban Industrial project this development cycle specifically for tenants in the 20,000-60,000 square foot range seeking modern facility features, including 30-foot and 32-foot clear heights, abundant trailer storage and car parking, and ample dock doors.
"Parc SouthWest provides a unique opportunity to deliver a Class-A industrial product to this underserved project type in the Great Southwest submarket," said Jason Nunley, Vice President, Development at Jackson-Shaw.
In addition to its immediate access to the heart of industrial development in the south airport industrial market, Parc SouthWest offers direct access to State Highway 161 and State Highway 183, both of which connect to major north-south and east-west thoroughfares, and is in equal proximity to the central business districts of Dallas and Fort Worth.
Jackson-Shaw is developing the project in partnership with GID, a Boston-based real estate investment company, and has selected Cannon Green, Sarah Ozanne, and Luke Davis of Stream's Dallas Industrial team to oversee the leasing and management of the project. Ridgemont Commercial Construction will serve as the general contractor, GSR Andrade will be the project's architect and Veritex Community Bank will provide construction finance.
"We are excited to continue our relationship with Jackson-Shaw on another new development and a product type that is in high demand in the submarket," said Luke Davis, Vice President with Stream's industrial team. "There has been tremendous development and leasing activity in the bulk distribution sector, but this will be a new alternative for smaller-to-medium sized tenants seeking modern construction by one of the premier developers in the city."
Parc SouthWest, which is slated for completion in the fourth quarter of 2018, is Jackson-Shaw's newest addition to a longstanding and successful history in this submarket. Over the past 15 years, Jackson-Shaw has developed over 25 Urban Industrial buildings in Irving.
About Jackson-Shaw
Jackson-Shaw, a national real estate development company headquartered in Dallas, has 45 years of experience developing diversified real estate properties that meet the needs of its clients and partners. The company has completed more than 60 million square feet of development since its founding and develops a variety of project types, including office, industrial, mixed-use, residential and hospitality. Jackson-Shaw's consistent goal is to increase and enhance values in real property assets for its clients and capital partners. Jackson-Shaw has offices in Dallas; Jacksonville, Florida; and Washington, DC. For more information, visit www.jacksonshaw.com.
About Stream Realty Partners
Stream is a national commercial real estate firm with full-service offerings in leasing, management, development, construction, and investment sales services across the industry. In addition, Stream is dedicated to sourcing acquisition and development opportunities for the firm and its clients. Since 1996, Stream has grown from its two original partners to a staff of more than 750 real estate professionals with regional offices in 12 major markets across the nation. Visit www.streamrealty.com.