JACKSON-SHAW BREAKS GROUND ON FIRST URBAN INDUSTRIAL DEVELOPMENT IN SAN ANTONIO
Real estate investment firm Thackeray Partners involved with this project and four more in Texas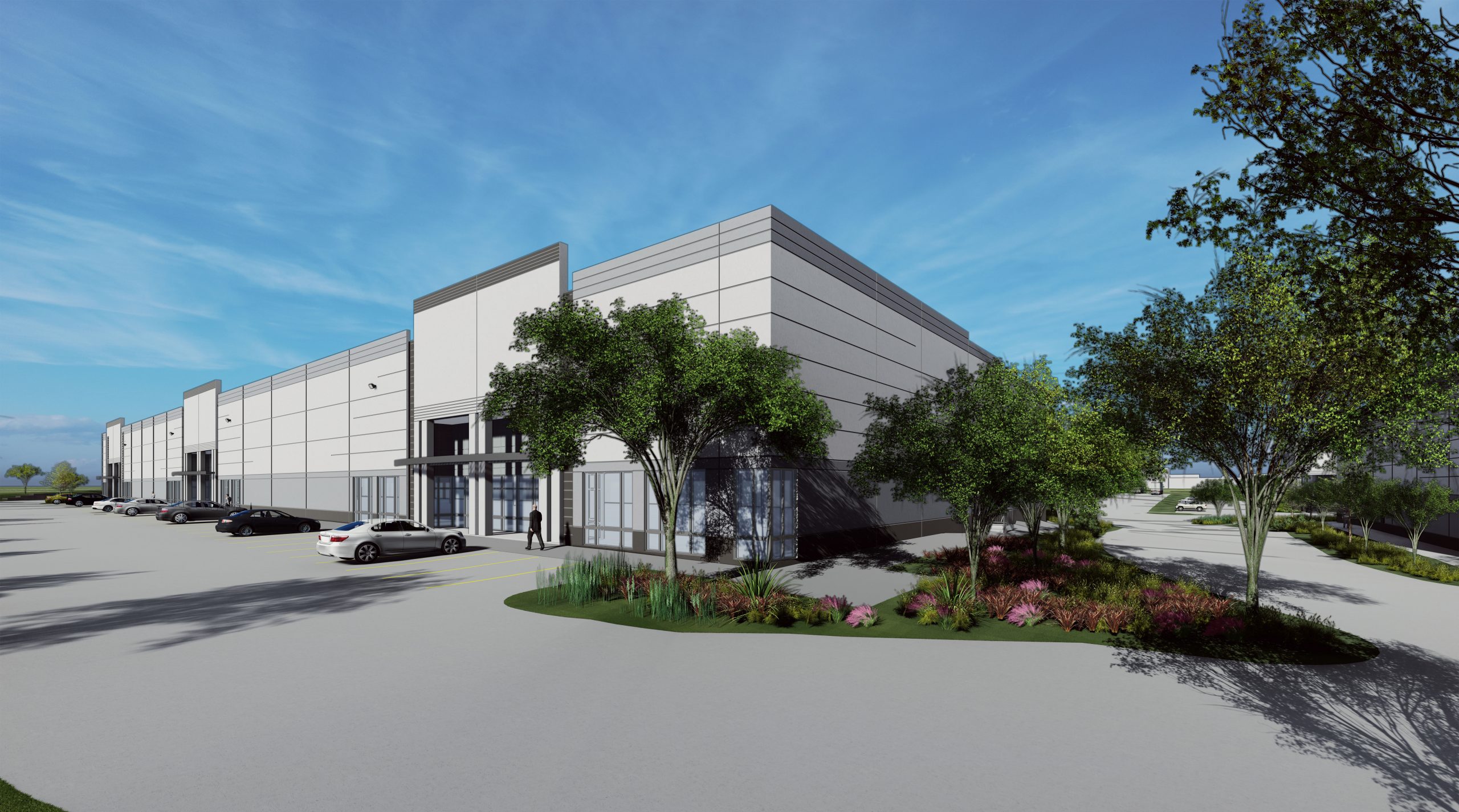 SAN ANTONIO (Jan. 26, 2021) – Jackson-Shaw, a national real estate development company headquartered in North Texas, announces the development of Centerpoint Logistics Park, a 65-acre, master-planned industrial park in San Antonio. Jackson-Shaw broke ground on Phase 1 of the 302,518-square-foot, three-building development in Q4 of 2020.
Phase 1 consists of three buildings: Building 1 is 67,008 square feet, Building 2 is 107,998 square feet and Building 3 is 127,512 square feet. Each state-of-the-art building features modern, flexible industrial space designed to accommodate office, showroom, manufacturing, distribution, assembly, and various other industrial uses. It includes two rear-loaded buildings and a front-loaded building, ESFR sprinklers and plenty of parking.
"Thackeray Partners deserves high praise," said Jackson-Shaw President and Chief Operating Officer Michele Wheeler. "The fostering of this mutually beneficial partnership has allowed both companies to continue to move forward and make progress during these challenging times. We're thrilled that they have been an equity partner on multiple Jackson-Shaw projects in the Texas market and we commend them for their dedication."
Phase 2 of Centerpoint Logistics Park is 36 acres that can accommodate build-to-suits up to 600,000 square feet. Centerpoint Logistics Park is located at 4235 Milling Road, just inside Interstate 410, south of where it intersects with Interstate 35. The park has over 2,200 feet of frontage at the Interstae 40 and Interstate 35 interchange.
In addition to Centerpoint Logistics Park, Thackeray Partners is also the equity partner for
Parc 20, a 160,000-square-foot, two-building urban industrial development in Arlington, and 46 Ranch Logistics Park, a 562,680-square-foot, three-building urban industrial development in Fort Worth. Thackeray Partners is also the equity partner for Parc 59 and Parc Air 59 in Houston.
R.C. Page Construction is the general contractor for the project, with Beaty Palmer Architects as the project's architect, Kimley-Horn as the civil engineering firm and Veritex Community Bank as the lender. Kevin Cosgrove and Walter Simpson of Stream Realty Partners are managing the leasing assignment for the development.
CENTERPOINT LOGISTIC PARK RENDERINGS
https://www.dropbox.com/sh/9ugxclg1o1nf2mt/AADeJoN_HRheSUdUPZjx05u3a?dl=0
ABOUT JACKSON-SHAW
Jackson-Shaw is a national real estate development company headquartered in North Texas with 49 years of experience mixing practical knowledge with strong entrepreneurship. Since its founding, the company has developed more than 62 million square feet, including hospitality, industrial and residential projects. Diverse markets where Jackson-Shaw develops include Dallas, Fort Worth, Houston, San Antonio, Denver, Las Vegas, Scottsdale, Phoenix, Jacksonville and Washington, D.C. Visit www.JacksonShaw.com.
MEDIA CONTACT
Randy E. Pruett, Cooksey Communications
214-505-1685 Mobile
Randy@CookseyPR.com