Jackson Shaw broke ground at Parc 59, a two building, 279,500 square-foot
urban industrial development in Humble, Texas.
Jackson Shaw and CBRE hosted a ground breaking at the Parc 59 industrial development near Bush Intercontinental Airport in Humble on Sept. 12, 2019.
Thackeray Partners is the project's equity partner, Cadence McShane is the general contractor for the project, with Powers Brown as the project's architect, WGA Consulting as the civil engineering firm and Comerica as construction financier. Jason Dillee and Nathan Wynne of CBRE are managing the leasing assignment for the development.
THANK YOU to everyone who came out to help us celebrate the groundbreaking of Parc 59.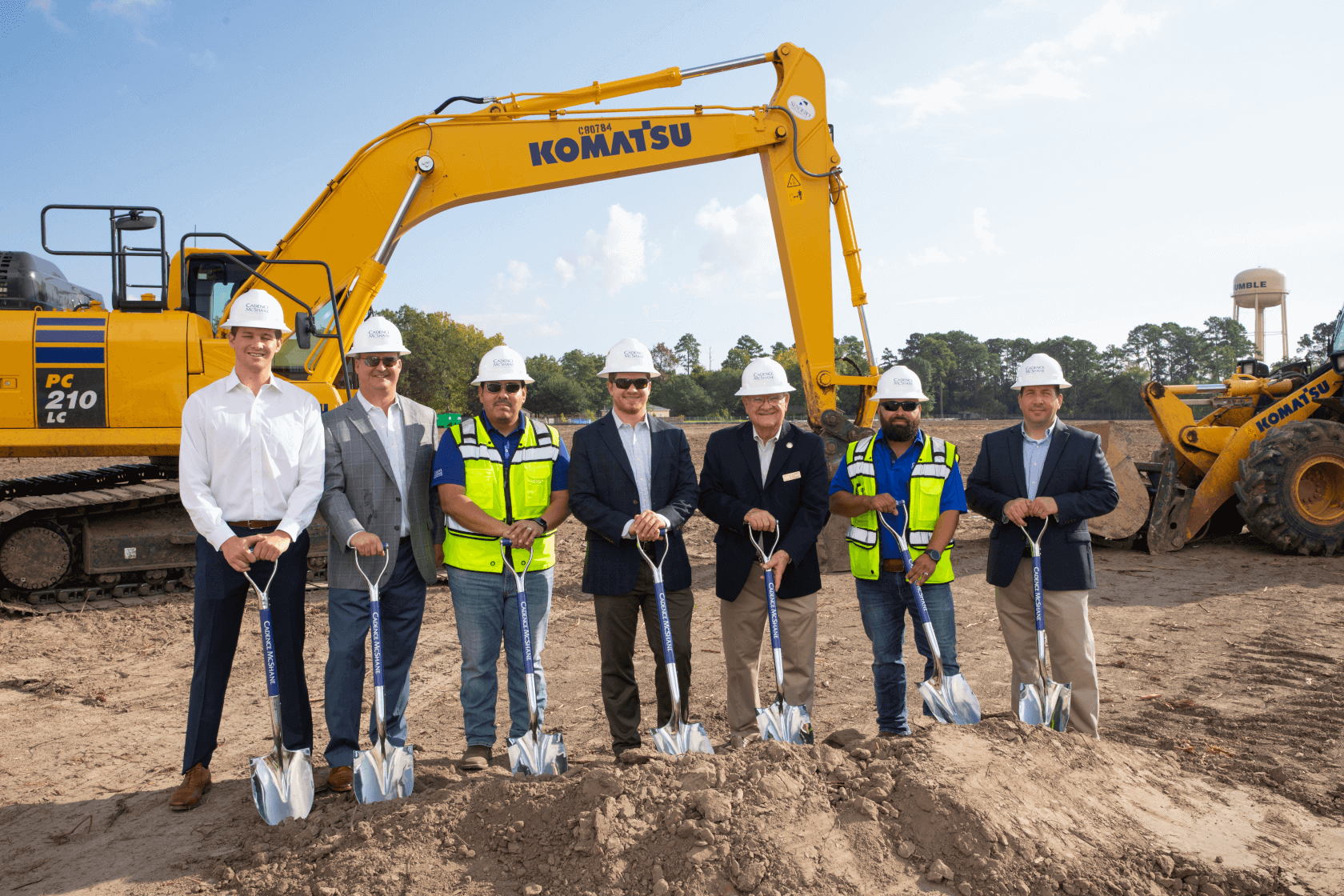 From Left: Equity Partner - Thackery - Will Vanderstraaten | Brokerage - CBRE - Jason Dillee | General Contractor - Cadence McShane - Humberto Farfan | Developer - JacksonShaw - Grant Pearson | City of Humble - Mayor Merle Aaron | General Contractor - Cadence McShane - Anthony Parras | Architect - Powers Brown - Scott Thompson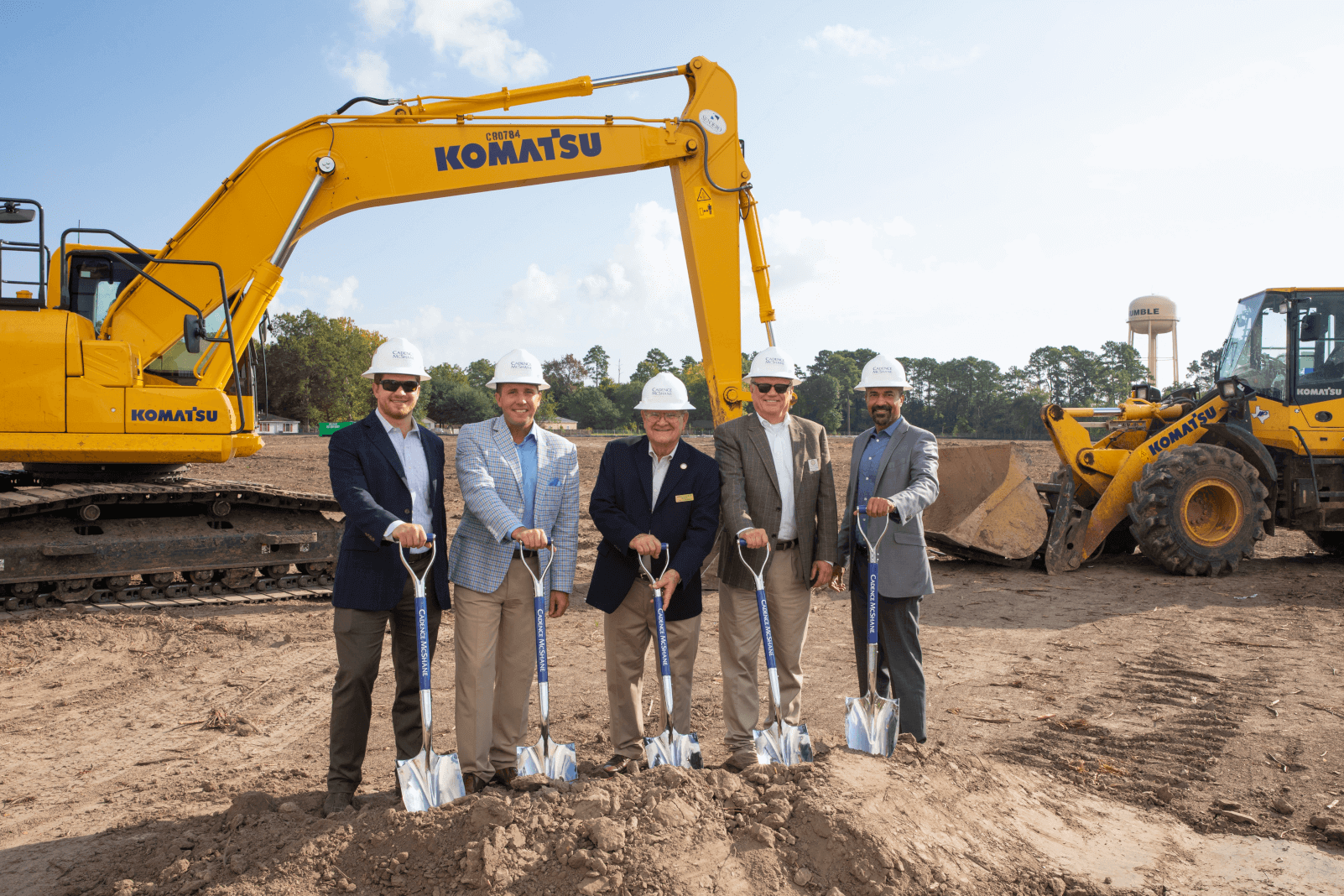 From Left: Developer, JacksonShaw - Grant Pearson | City of Humble - Jason Stuebe, City Manager | City of Humble Mayor Merle Aaron | City of Humble Mayor Pro Tem, Norman Funderburk | Lake Houston EDC President Mark Mitchell