JACKSON-SHAW ANNOUNCES THE DEVELOPMENT OF NORTHEAST CROSSING URBAN INDUSTRIAL PARK IN HOUSTON'S NORTHEAST SUBMARKET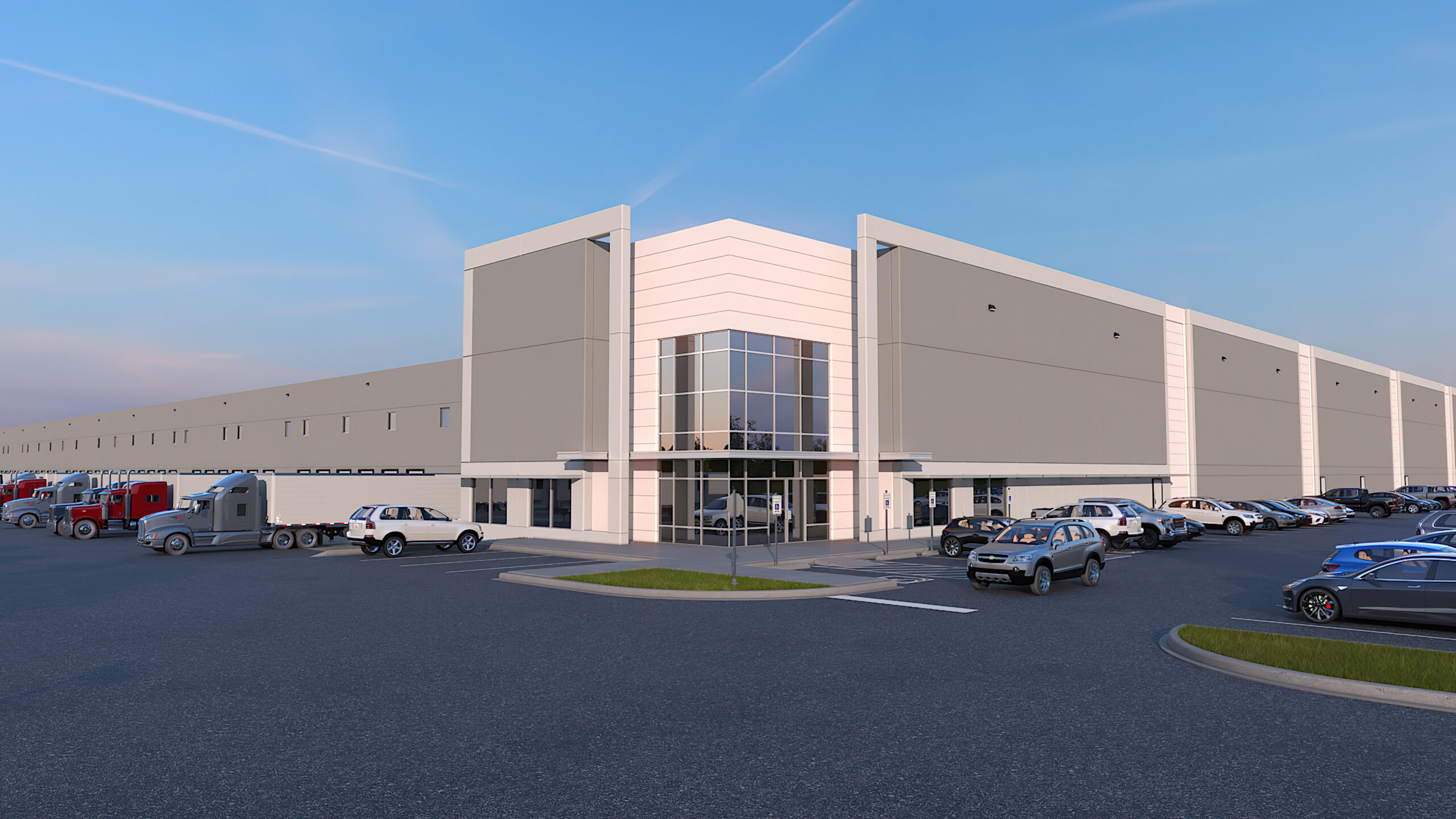 HOUSTON (May 24, 2022) – Jackson-Shaw, a national real estate development company headquartered in North Texas, announced today the development of the Northeast Crossing urban industrial park in Houston's northeast submarket. It is located on the northeast corner of Wallisville Road and Shadrack Street near the Wallisville Road intersection with U.S. Route 90/Crosby Freeway. Completion is expected in the second quarter of 2023.
Northeast Crossing is 27.45 acres and will consist of one building totaling 424,404 square feet with a cross-dock configuration and 420 feet in depth. The typical bay at Northeast Crossing is 56 feet by 50 feet, with truck courts of 130 to 185 feet and ample trailer parking.
"Houston industrial had a robust 2021, achieving new levels to close a great year. Demand remains well ahead of supply, and given the tenants in the market pipeline, this trend is expected to continue," said Grant Pearson, vice president of development at Jackson-Shaw. "We're confident the strategic infill location of Northeast Crossing will be a welcome addition for e-commerce and supply chain companies."
Diamond Realty Investments, Inc. is the equity partner. Rosenberger Construction is the general contractor, with Powers Brown as the architect, Kimley Horn as the civil engineering firm and Comerica as the lender. CBRE's Jason Dillee and Nathan Wynne are managing the leasing assignment.
NORTHEAST CROSSING RENDERINGS
https://www.dropbox.com/s/ufvslxhutw4ti59/NE_Crossing_Rendering.jpg?dl=0
NORTHEAST CROSSING VIDEO
https://jacksonshaw.com/wp-content/uploads/2022/05/northeast_crossing_logistics_park-540p.mp4
ABOUT JACKSON-SHAW
Jackson-Shaw is a national real estate development company headquartered in North Texas with 50 years of experience mixing practical knowledge with solid entrepreneurship. Since its founding, the company has developed more than 62 million square feet, including hospitality, industrial and residential projects. Diverse markets where Jackson-Shaw develops include Dallas, Fort Worth, Houston, San Antonio, Denver, Las Vegas, Scottsdale, Phoenix, Jacksonville and Washington, D.C. Visit www.JacksonShaw.com.
ABOUT DIAMOND REALTY INVESTMENTS
Diamond Realty Investments is a national leader in the investment and development of multifamily, student housing, senior housing, medical office and industrial real estate properties. Specializing in joint venture partnerships, Diamond Realty is the real estate investment arm of Mitsubishi Corporation and has invested in more than 200 properties with a total acquisition and development cost surpassing $11 billion. For more than 25 years, Diamond Realty has partnered with the nation's leading developers to create best-in-class housing and working environments. Visit DiamondRealtyInvestments.com.
MEDIA CONTACT
Randy E. Pruett, Cooksey Communications
214-505-1685 Mobile