JACKSON-SHAW ANNOUNCES THE DEVELOPMENT OF CHISHOLM 20 BUSINESS PARK ON INTERSTATE 20 IN BENBROOK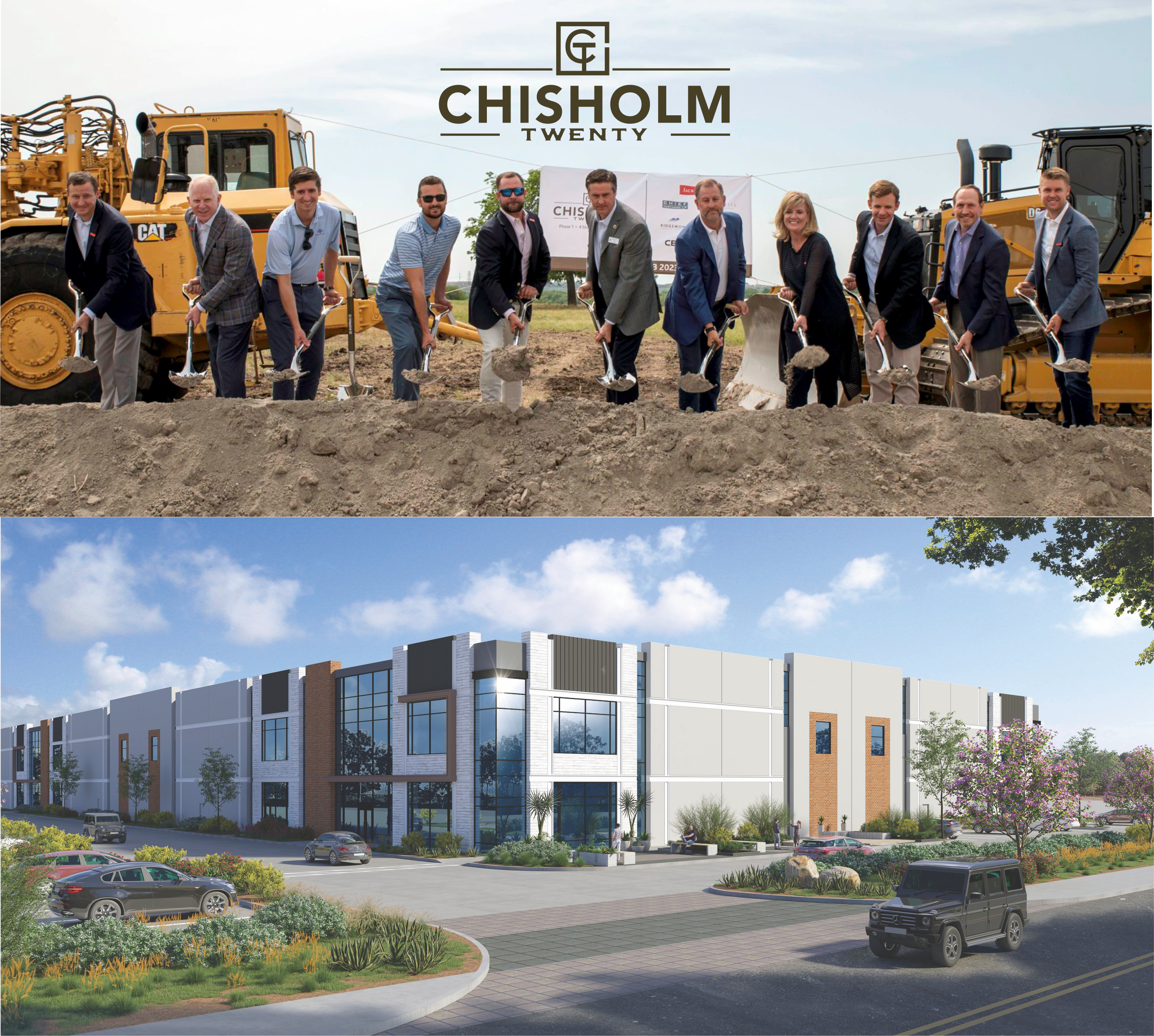 FORT WORTH (June 9, 2022) – Jackson-Shaw, a national real estate development company headquartered in North Texas, announced Thursday the development of Chisholm 20, a Class A, four-building, 917,374-square-feet business park in Benbrook, Texas. Jackson-Shaw broke ground Wednesday with anticipated delivery in the third quarter of 2023. Chisholm 20 is located at the northeast corner of Interstate 20 and Winscott Road, near U.S Route 377 and Loop 820 in the popular South Fort Worth Submarket.
"Chisholm 20 will be a best-in-class development in a strategic location with incredible visibility and direct access to and from Interstate 20, making it ideal for logistics and e-commerce tenants. said Jackson-Shaw Vice President of Development Miles Terry. "South Fort Worth is one of the most active submarkets in DFW with close proximity to labor and rooftops. The construction of the $1.4 billion Chisholm Trail Parkway in 2014, connecting Benbrook and area suburbs with Downtown Fort Worth, has served as a catalyst for tremendous growth, and we're uniquely positioned right in the middle of it."
Building one is 284,580 square feet, building two is 377,844 square feet, building three is 174,137 square feet and building four is 80,773 square feet. Buildings are designed with flexibility for multiple tenants, 60-foot speed bays,32 to 36-foot clear heights and significant trailer storage.
Chief Partners is the equity partner, Ridgemont Commercial Construction is the general contractor, GSR Andrade is the architect, Kimley-Horn is the civil engineering firm and Veritex Community Bank and Comerica Bank are the lenders. The leasing team is CBRE's Steve Koldyke, Kacy Jones and Brian Gilcrest.
CHISHOLM 20 RENDERING
https://www.dropbox.com/s/t9jv3xo230qnq4d/Chisholm%2020_Rendering.jpg?dl=0
CHISHOLM 20 GROUNDBREAKING IMAGE
https://www.dropbox.com/s/1q9odk8yphjds2i/Chisholm_20_Groundbreaking.jpg?dl=0
ABOUT JACKSON-SHAW
Jackson-Shaw is a national real estate development company headquartered in North Texas with 50 years of experience mixing practical knowledge with solid entrepreneurship. Since its founding, the company has developed more than 62 million square feet, including hospitality, industrial and residential projects. Diverse markets where Jackson-Shaw develops include Dallas, Fort Worth, Austin, Houston, San Antonio, Charlotte, Denver, Las Vegas, Scottsdale, Phoenix, Jacksonville and Washington, D.C. Visit JacksonShaw.com.
MEDIA CONTACT
Randy E. Pruett, Cooksey Communications
214-505-1685 Mobile