JACKSON-SHAW ANNOUNCES CAPITAL INVESTMENT FROM COMPATRIOT CAPITAL
Partnership with Compatriot marks a new chapter in Jackson-Shaw's legacy, growth and real estate strategy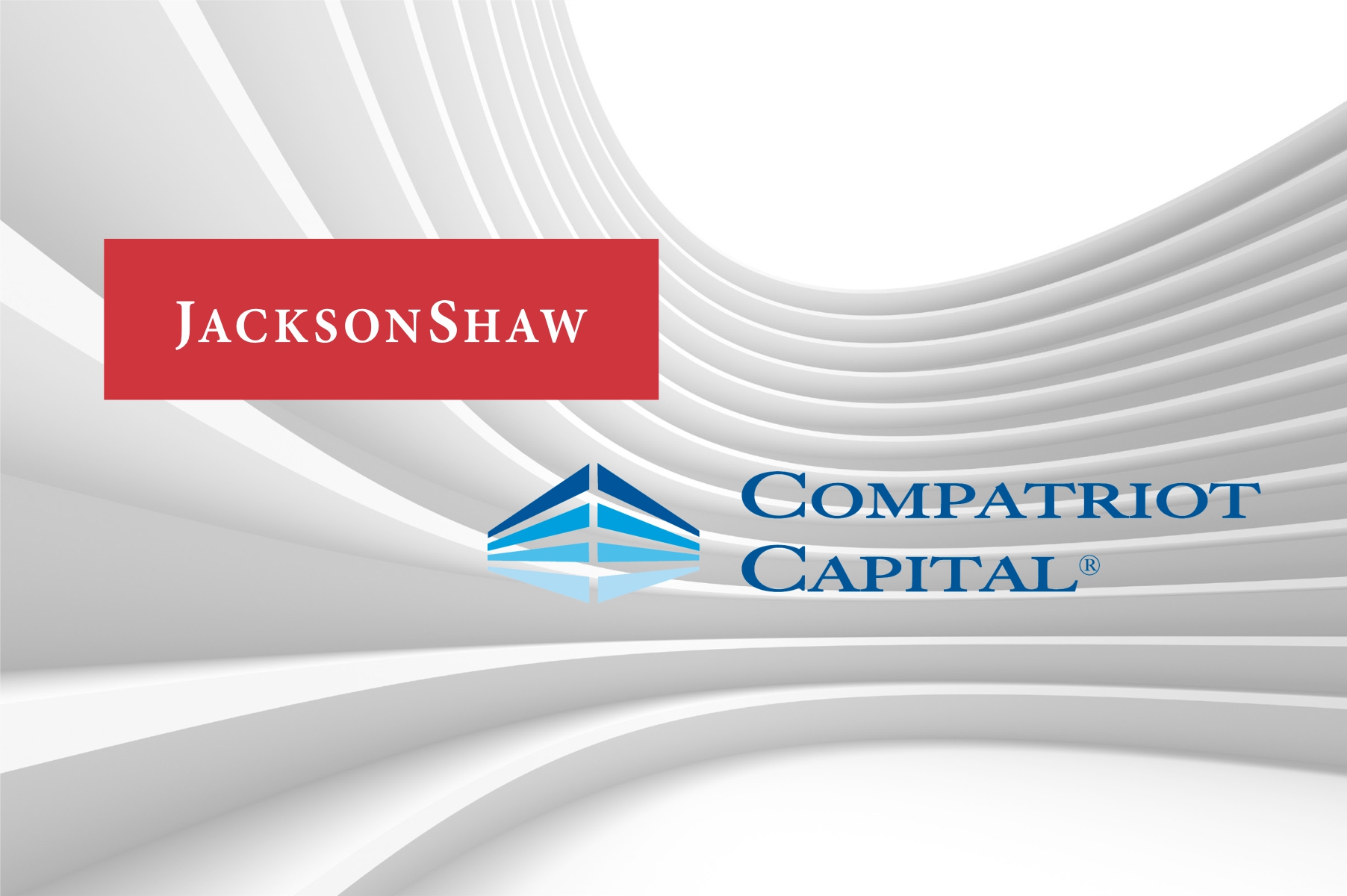 DALLAS (November 10, 2023) – Jackson-Shaw today announced that Compatriot Capital, a diversified real estate operating company and investment subsidiary of Sammons Enterprises, has acquired an equity interest in the Dallas-based national development company, commemorating a distinctive period of growth for both companies.
"We're excited to welcome a solid and well-respected capital partner like Compatriot to our team," said Jackson-Shaw President and CEO Michele Wheeler. "This investment, along with all our long-standing institutional relationships, represents the opportunity to grow our platform in hospitality and industrial developments."
This partnership makes Compatriot a leading minority shareholder in Jackson-Shaw. Compatriot is building a diversified portfolio of real estate companies with a defined product and geographic focus. Adding Jackson-Shaw's portfolio complements Compatriot's business plan of focusing on entity-level investments in real estate operating companies.
"Jackson-Shaw is a premier leader and innovator in the marketplace and is seen by us as a first-class relationship," said Compatriot President Mark Van Kirk. "We have the highest level of confidence in Jackson-Shaw's management team, strategy and growth plan."
###
ABOUT JACKSON-SHAW
Jackson-Shaw is a national real estate developer headquartered in North Texas with vast experience mixing practical knowledge with solid entrepreneurship. Since its founding in 1972, the company has developed more than 63 million square feet, including hospitality and industrial projects. Diverse markets where Jackson-Shaw develops include Dallas, Fort Worth, Austin, Houston, San Antonio, Charlotte, Denver, Las Vegas, Scottsdale, Phoenix, Jacksonville and Washington, D.C. Visit JacksonShaw.com.
ABOUT COMPATRIOT CAPITAL
Compatriot Capital is a diversified real estate business striving to grow enterprise value by investing in relationships with talented and committed partners. Compatriot provides capital to support the growth and expansion of private real estate operating companies while building a portfolio of long-term hold real estate assets. Headquartered in Dallas, Compatriot Capital is a wholly-owned subsidiary of Sammons Enterprises, Inc., which began investing directly in real estate in 1980 through Sammons Realty Corporation. Visit CompatriotCapital.com.
MEDIA CONTACT
Randy E. Pruett
214.505.1685 Mobile