JACKSON-SHAW AND LAPOUR PARTNERS BREAK GROUND ON
URBAN INDUSTRIAL DEVELOPMENT PARC GERMANN IN CHANDLER
JLL Granted Leasing Assignment for Development Slated to Open in Late 2019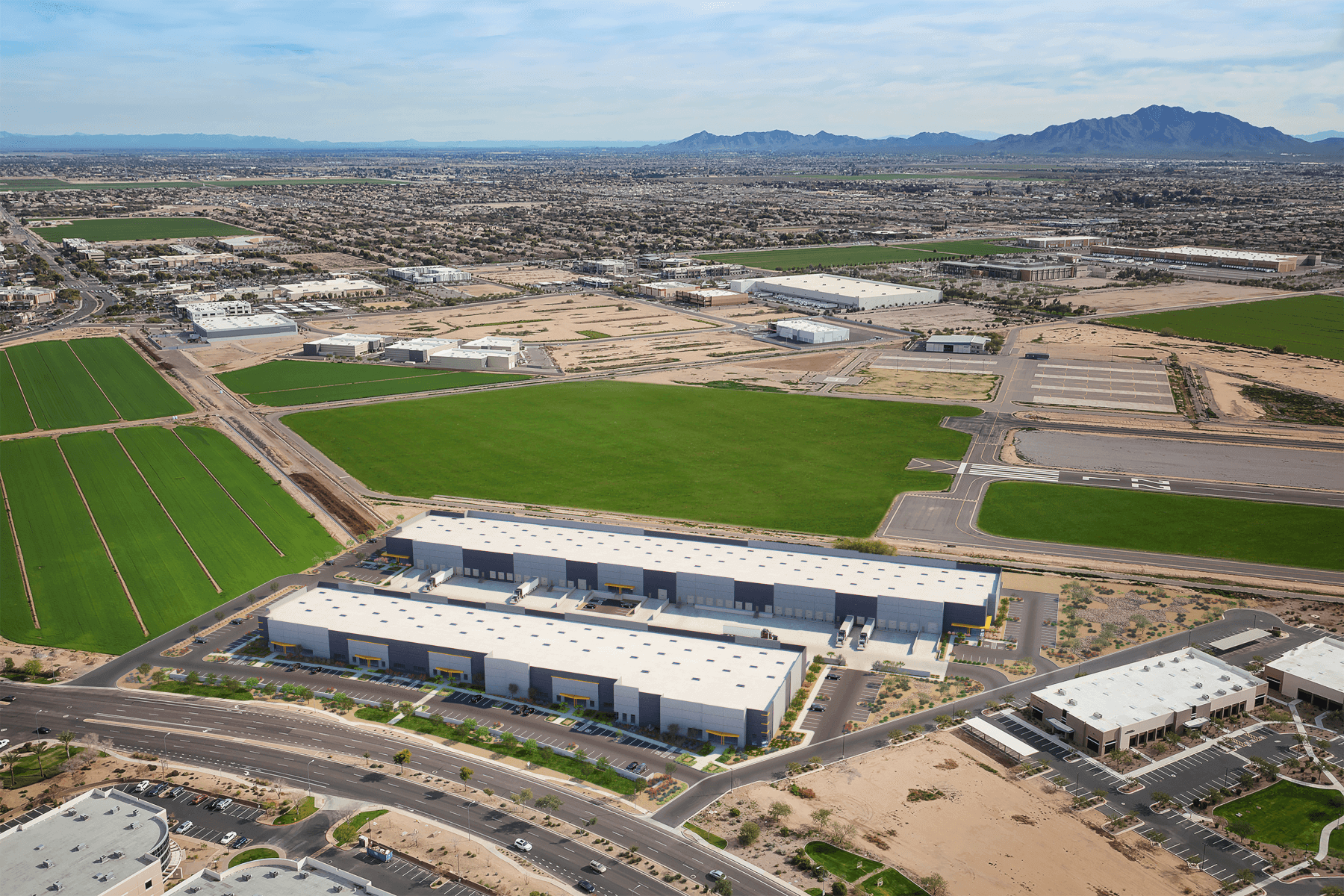 DALLAS (April 17, 2019) – Dallas-based Jackson-Shaw and Las Vegas-based LaPour Partners announce the groundbreaking of Parc Germann, a 224,471-square-foot, two-building urban industrial development in Chandler, Arizona. Building A is located at 2215 E. Germann Road and Building B is located at 2225 E. Germann Road.
"The Chandler sub-market is widely appealing to many companies, offering one of the best labor pools in the Phoenix area along with quality housing and amenities," said Jeff LaPour, president of LaPour Partners. "Parc Germann is a significant development that will meet the growth that is feeding the demand for quality, Class-A, urban industrial space."
Parc Germann is 224,471 square feet of Class-A, flexible industrial space, broken down into a 92,261-square-foot Building A and 132,210-square-foot Building B. Each state-of-the-art building features modern, flexible industrial space designed to accommodate office, showroom, manufacturing, distribution, assembly and a variety of other industrial uses. This includes a front-loaded building featuring true dock high space, a full concrete truck court and the ability to have outside storage.
JLL's Phoenix office will manage the leasing assignment for the development. Executive Vice President Pat Harlan and Vice President Kyle Westfall are serving as the project's exclusive brokers.
"Parc Germann offers superior, functional industrial space and flexibility in meeting a diverse range of industrial occupant demands," said Harlan. "The location offers tenants convenient access to both airports, the interstate and major freeways, making anywhere in the valley easily accessible to them."
Situated on 16 acres in the Chandler Airport Center fronting Germann Road, Parc Germann is strategically located in the Chandler submarket, Arizona's fastest growing city and the Innovation and Technology Hub of the Southwest. Its prime location offers excellent access to all areas of the valley via Loop 202, which connects to major north-south thoroughfares, as well as proximity to multiple restaurant and retail amenities. The development also is only minutes from Loop 101 and Interstate 10 and is less than 30 minutes away from Sky Harbor International Airport.
PARC GERMANN OVERVIEW AND RENDERINGS
https://www.dropbox.com/sh/akq5f5hpj5pa3ku/AACNDKD52GDu6UxbgAQdxAkza?dl=0
ABOUT JACKSON-SHAW
Jackson-Shaw, a national real estate development company headquartered in North Texas, has 46 years of experience developing diversified real estate properties mixing practical experience with vigorous entrepreneurship. The company has developed more than 60 million square feet since its founding which include a variety of project types, including hospitality, industrial and residential development. Diverse markets Jackson-Shaw currently develops within include Fort Worth, Dallas, Houston, Denver, Las Vegas, Scottsdale, Phoenix, Jacksonville and Washington, DC. For more information, visit www.JacksonShaw.com.
ABOUT LAPOUR PARTNERS, INC.
LaPour is an opportunity driven real estate development and investment firm active in the Nevada, Arizona, California and Denver markets. The firm is focused on unique opportunities, driven by high quality locations and differentiated designs. With a personal principal commitment to each endeavor, LaPour has delivered over 5 M sq. ft. of office, industrial and hospitality space of the highest standard appropriate for the marketplace.
ABOUT JLL
JLL (NYSE: JLL) is a leading professional services firm that specializes in real estate and investment management. Our vision is to reimagine the world of real estate, creating rewarding opportunities and amazing spaces where people can achieve their ambitions. In doing so, we will build a better tomorrow for our clients, our people and our communities. JLL is a Fortune 500 company with operations in over 80 countries and a global workforce of 88,000 as of September 30, 2018. In Phoenix, JLL is a market leader employing more than 590 of the region's most recognized industry experts offering office, industrial, retail, healthcare and data center brokerage, tenant representation, facility and investment management, capital markets, multifamily investments and development services, and related services within the real estate leasing, investment and management process. In 2018, the Phoenix team completed 75.3 million square feet in lease and sale transactions valued at $2.2 billion and directed $120 million in project management. It manages an approximate 32 million-square-foot portfolio. JLL is the brand name, and a registered trademark, of Jones Lang LaSalle Incorporated. For further information, visit www.jll.com.
MEDIA CONTACT
Randy E. Pruett, Cooksey Communications
972-580-0662 x16, 214-505-1685 Mobile
Randy@CookseyPR.co