JACKSON-SHAW AND LAPOUR PARTNERS ANNOUNCE COMPLETION OF PHOENIX-AREA INDUSTRIAL DEVELOPMENT PARC PINNACLE
JLL granted leasing assignment for new 312,054-square-foot project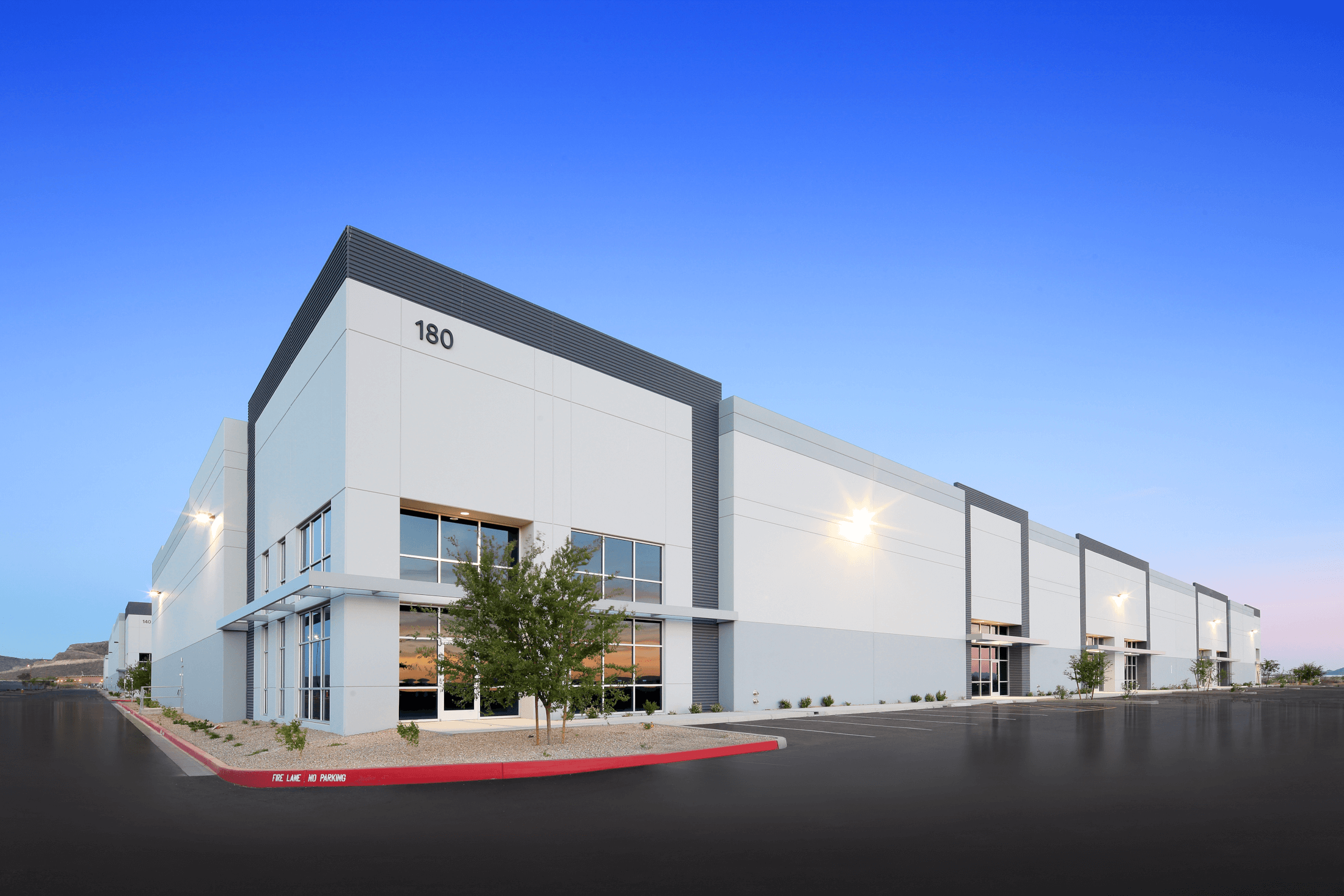 Dallas-based Jackson-Shaw and Las Vegas-based LaPour Partners have completed construction of Parc Pinnacle, a 312,054-square-foot, three-building speculative industrial development in Deer Valley, Arizona.
"We have a nearly 20-year history of creating and offering exceptional industrial developments in Deer Valley. Parc Pinnacle is another great example of this practice," said Jeff LaPour, President of LaPour Partners.
The A-1 zoned Parc Pinnacle offers more than 312,000 square feet, broken down into a 70,467-square-foot Building 1, 155,025-square-foot building 2 and 86,562-square-foot Building 3. Each building features modern, flexible industrial space designed for manufacturing, distribution, assembly and related industrial uses. This includes up to 32-foot clear height ceilings, dock-high and grade-level loading, ESFR sprinkler system, 180-foot concrete truck court depth and tenant identity that is visible from Pinnacle Peak Road.
JLL's Phoenix office will manage the leasing assignment for the development. Executive Vice Presidents Pat Harlan and Steve Sayre, and Vice President Kyle Westfall are serving as the project's exclusive brokers.
"Parc Pinnacle is a significant development that will meet the ever-growing demand for Class-A, industrial space in North Phoenix," said Harlan. "Future tenants will appreciate the flexibility and functionality of the facilities and the convenience of being just minutes from the interstate, major freeways, and two airports."
Situated on 20 acres at the northwest corner of Pinnacle Peak Road and Central Avenue – in the heart of the Deer Valley submarket, close to Loop 101, Interstate 17 and State Route 51 – the development is also one mile from Phoenix Deer Valley Airport, 20 minutes from Sky Harbor International Airport, and surrounded by more than 1.7 million square feet of retail and restaurant amenities.
Parc Pinnacle is one of Jackson-Shaw and LaPour's newest ventures in a longstanding successful history in this sub-market. Over the past 15 years, the two companies have developed over 900,000 square feet of space in seven buildings, and have bought, sold and developed parcels of vacant land consisting of more than 300 acres in Deer Valley. Additional developments include the 177,700-square-foot, three building Parc 17 industrial project, located in the Sky Harbor Airport submarket. To date, Jackson-Shaw has completed more than 500,000-square-feet in the Phoenix area.
LaPour also completed Pinnacle Park Business Center I and II, which totals seven buildings and 283,544 square feet of industrial space in the Deer Valley submarket, and is underway on the Camelback Collective, a mixed-use project on Camelback Road between 28th and 29th streets which includes 120,000 square feet of modern, Class-A office space, a 160-room AC by Marriot hotel and surface and subterranean parking, completion slated for fall 2018.
About Jackson-Shaw
Jackson-Shaw, a national real estate development company headquartered in Dallas, has 45 years of experience developing diversified real estate properties that meet the needs of its clients and partners. The company has completed more than 60 million square feet of development since its founding and develops a variety of project types, including office, industrial, mixed-use, residential and hospitality. Jackson-Shaw's consistent goal is to increase and enhance values in real property assets for its clients and capital partners. Jackson-Shaw has offices in Dallas; Jacksonville, Florida; and Washington, DC. For more information, visit www.jacksonshaw.com.
About LaPour Partners, Inc.
LaPour is an opportunity driven real estate development firm active in the Southwestern US Markets. The firm is focused on unique opportunities, driven by high quality locations and differentiated designs. With a personal principal commitment to each and every endeavour, LaPour has delivered over 4M sq.ft. of office, industrial and hospitality space that is creatively progressive yet always customer focused. LaPour has a relentless focus to ensure their products and services are of the highest standard appropriate for the marketplace. For more information, visit www.lapour.com.
About JLL
JLL (NYSE: JLL) is a leading professional services firm that specializes in real estate and investment management. A Fortune 500 company, JLL helps real estate owners, occupiers and investors achieve their business ambitions. In 2016, JLL had revenue of $6.8 billion and fee revenue of $5.8 billion and, on behalf of clients, managed 4.4 billion square feet, or 409 million square meters, and completed sales acquisitions and finance transactions of approximately $136 billion. At the end of the first quarter of 2017, JLL had nearly 300 corporate offices, operations in over 80 countries and a global workforce of more than 78,000. As of March 31, 2017, LaSalle Investment Management had $58.0 billion of real estate under asset management. JLL is the brand name, and a registered trademark, of Jones Lang LaSalle Incorporated.
In Phoenix, JLL is a market leader employing more than 560 of the region's most recognized industry experts offering office, industrial and retail brokerage, tenant representation, facility and investment management, capital markets, multifamily investments and development services. In 2016, the Phoenix team completed 34 million square feet in lease and sale transactions valued at $1.5 billion, directed $105 million in project management and currently manages a 25.2 million-square-foot portfolio. For more news, videos and research resources on JLL, please visit www.jll.com or www.jll.com/phoenix.