JACKSON-SHAW ACQUIRES ALMOST 170 ACRES STRATEGICALLY LOCATED IN SOUTH FORT WORTH FOR FUTURE INDUSTRIAL DEVELOPMENT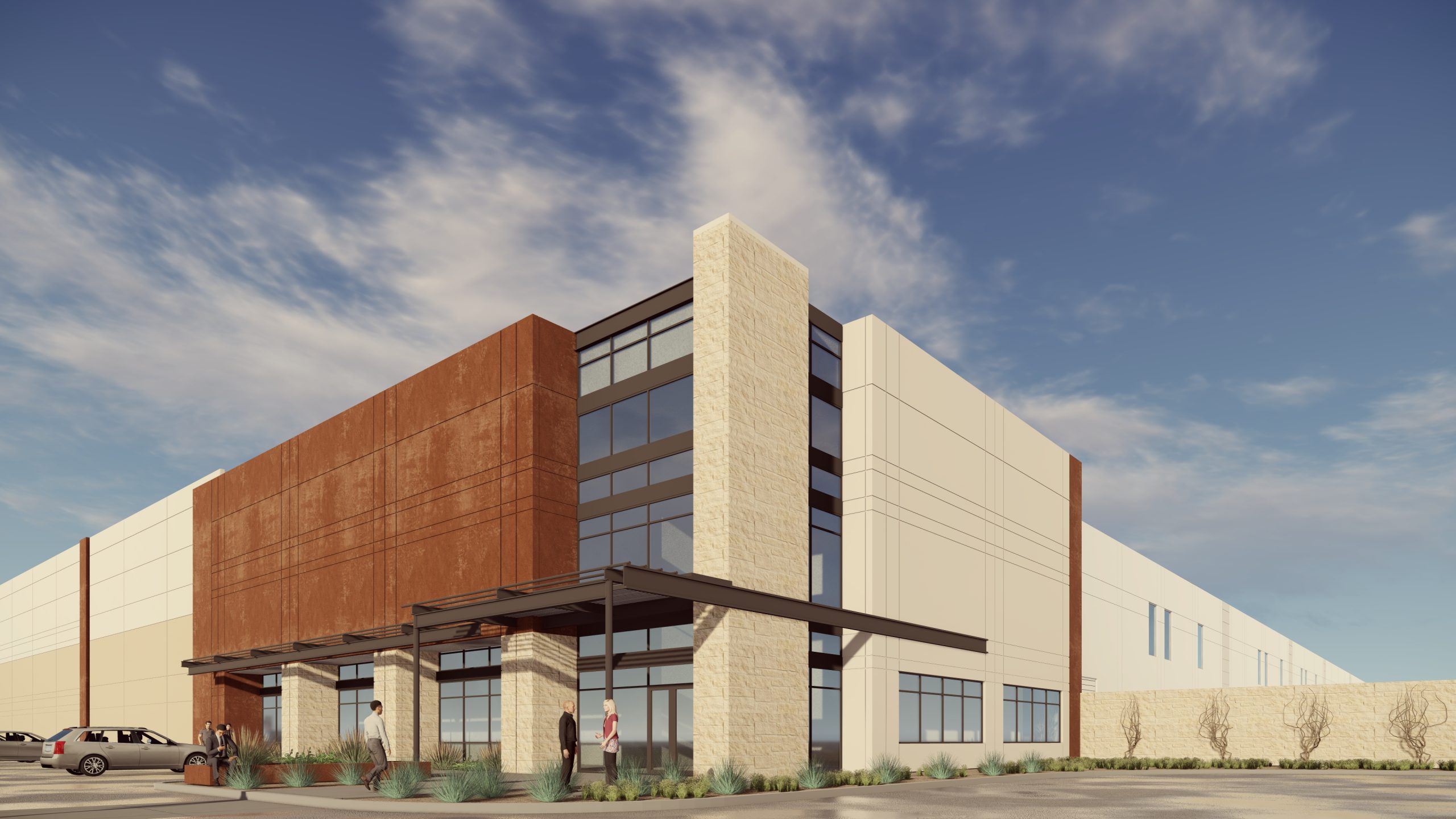 FORT WORTH (March 3, 2020) – Jackson-Shaw, a national real estate development company headquartered in North Texas, has acquired 169 acres in Fort Worth at the intersection of Altamesa Boulevard and Campus Drive to build the industrial development, 46 Ranch Logistics Park. At total build-out, the project will have 2.2 million square feet of Class A industrial space, beginning with a speculatively built first phase of 560,000 square feet in three buildings, with additional land available for build-to-suits up to 800,000 square feet under one roof.
Separately, an undisclosed manufacturing company has purchased 45 acres of the 169 acres to build their new state-of-the-art manufacturing facility. This strategic location allows the company direct access to Interstate 35W and Interstate 20, providing convenient entry to North Texas and Dallas-Fort Worth International Airport and increasing its ability to serve customers throughout the nation.
"This was one of the last few rail-served land sites remaining in south Fort Worth large enough to accommodate the size of the company's new facility," said Grant Pearson, vice president of development at Jackson-Shaw. "This was a major factor in site selection; the new facility will generate jobs and create a positive impact on the surrounding communities."
Jackson-Shaw worked closely with the City of Fort Worth to rezone the land from single-family residential to medium industrial. The rezoning of this land aligns with the city's strategic plan to have a higher percentage of commercial and industrial use in their tax base. Additionally, a portion of the funding from this deal will be used for infrastructure improvements, including the extension of Altamesa Boulevard. Phase I construction is scheduled to start June 2020 with substantial completion scheduled for Q2 2021.
"The standard for Jackson-Shaw has always been a grade above, and 46 Ranch will be no different," said Seth Koschak, managing director of Stream Realty Partners' Fort Worth office. "The project will accommodate a diverse user profile while maintaining the heritage of 46 Ranch, which is not found in typical industrial development."
Ridgemont Commercial Construction is the general contractor for the project, with GSR-Andrade as the project's architect, Halff Associates as the civil engineering firm and Liberty Capital Bank as lender. Seth Koschak, Jeff Rein, and Luke Davis of Stream Realty Partners are managing the leasing assignment for the development.
46 RANCH LOGISTICS PARK OVERVIEW AND RENDERING
https://www.dropbox.com/sh/0myptyiy1h9j38f/AADrO6TOkd5KMakKsLGfdK65a?dl=0
ABOUT JACKSON-SHAW
Jackson-Shaw is a national real estate development company headquartered in North Texas that has 48 years of experience mixing practical knowledge with vigorous entrepreneurship. The company has developed more than 62 million square feet since its founding, including hospitality, industrial and residential projects. Diverse markets where Jackson-Shaw develops include Dallas, Fort Worth, Houston, Denver, Las Vegas, Scottsdale, Phoenix, Jacksonville and Washington, D.C. Visit www.JacksonShaw.com.
ABOUT STREAM REALTY PARTNERS
Stream is a commercial real estate firm with full-service offerings in leasing, property management, development, construction management, and investment sales services across the industry. In addition, Stream is dedicated to sourcing acquisition and development opportunities for the firm and its clients. Since 1996, Stream has grown to a staff of more than 900 real estate professionals with regional offices in Atlanta, Austin, Charlotte, Chicago, Dallas, Denver, Fort Worth, Greater Los Angeles, Houston, San Antonio, San Diego and Washington, D.C. Stream completes more than $2.9 billion in real estate transactions annually and is an active investor and developer across the nation.
Visit www.streamrealty.com.
MEDIA CONTACT
Randy E. Pruett, Cooksey Communications
972-580-0662 x16, 214-505-1685 Mobile