FIRST TENANT SIGNS LEASE AT JACKSON-SHAW'S URBAN INDUSTRIAL DEVELOPMENT PARC 59 IN NORTHEAST HOUSTON
Building A of the Two-Building Development is 100% Pre-Leased Before Completion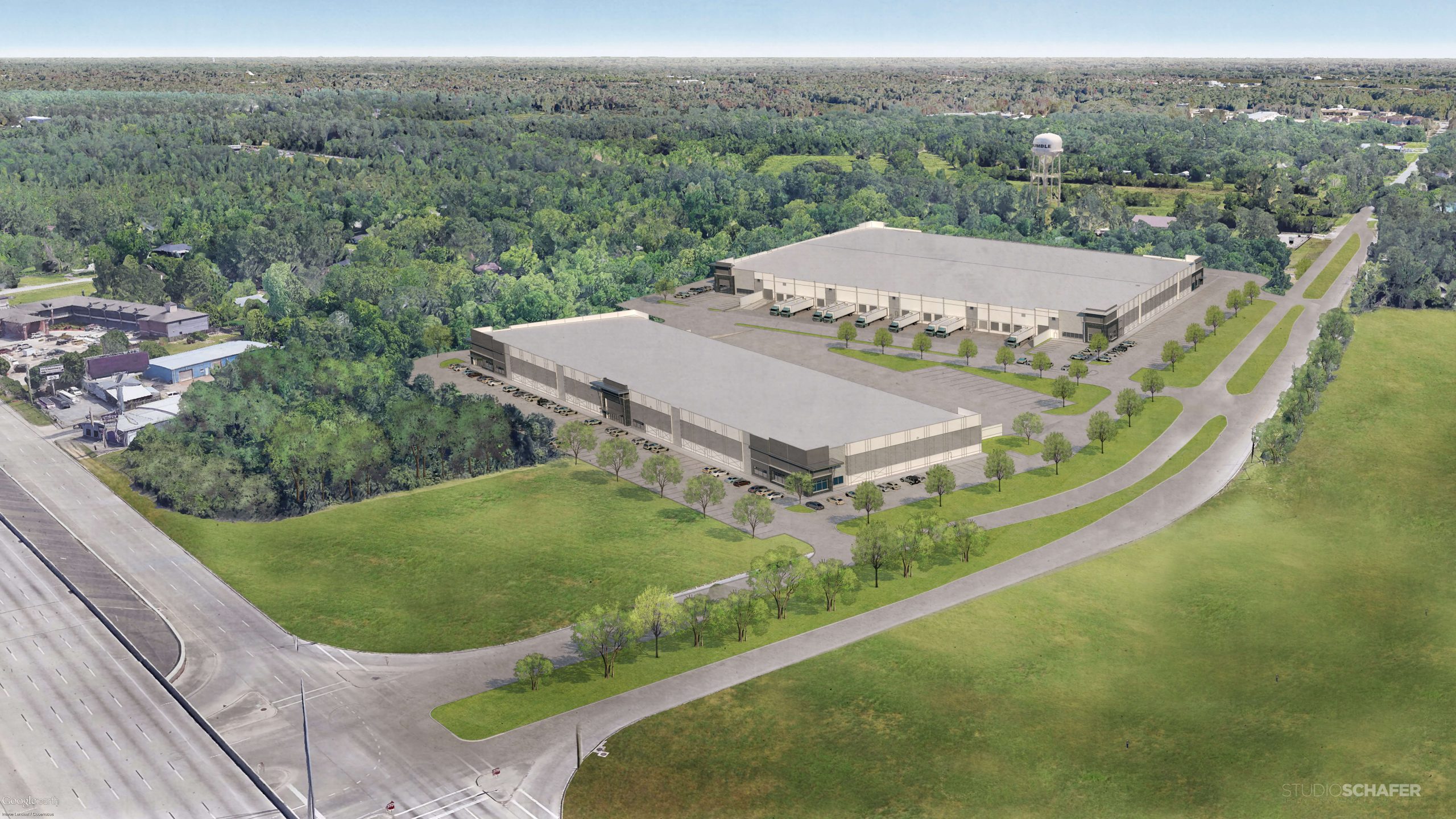 HOUSTON (July 15, 2020) – Jackson-Shaw, a national real estate development company headquartered in North Texas, has leased approximately 83,436 square feet of industrial space at Parc 59, the 279,500-square-foot, two-building, Class A urban industrial development in Humble, Texas.
Kalera, a technology-driven vertical farming company, has leased 83,436 square feet in Building A. The building will house its new state-of-the-art growing facility, which will be the largest vertical farming facility in Texas.
"Situated off U.S. Highway 59 just north of Beltway 8, Parc 59 has unparalleled accessibility," said Grant Pearson, vice president of development at Jackson-Shaw. "The building's prime location in Houston was the perfect fit for all of Kalera's needs to serve its customers seamlessly and deliver high quality, fresh products to the Houston market and regionally."
Positioned on 19 acres, Parc 59 is centrally located in Houston's Northeast submarket, just minutes from the George Bush Intercontinental Airport and an array of exceptional dining and retail choices. Building A, an 83,436-square-foot rear-load building, is located at 7159 Rankin Rd. Building B, a 196,064-square-foot, cross-dock building is located at 7259 Rankin Rd. Each offers modern facility features, including 28-foot and 32-foot clear heights, 130-foot and 180-foot shared truck courts, ESFR sprinklers and plenty of trailer parking.
Currently, the remaining 196,064 available square feet in Building B features modern, industrial space that can accommodate warehousing, manufacturing, distribution, assembly and a variety of other industrial uses.
Thackeray Partners is the project's equity partner, Cadence McShane is the general contractor for the shell building construction, with Powers Brown as the project's architect, WGA Consulting as the civil engineering firm and Comerica as construction financier. Jason Dillee and Nathan Wynne of CBRE are managing the leasing assignment for the development. Kalera was represented by Mike Spears and Derek Riggleman with Lee & Associates.
PARC 59 OVERVIEW, RENDERINGS AND PHOTOS
https://www.dropbox.com/sh/asyvhl3arr6g8nk/AAC6El2oZbanY8g3_VSYAnqFa?dl=0
ABOUT JACKSON-SHAW
Jackson-Shaw is a national real estate development company headquartered in North Texas that has 48 years of experience mixing practical knowledge with vigorous entrepreneurship. The company has developed more than 62 million square feet since its founding, including hospitality, industrial and residential projects. Diverse markets where Jackson-Shaw develops include Dallas, Fort Worth, Houston, Denver, Las Vegas, Scottsdale, Phoenix, Jacksonville and Washington, D.C. Visit www.JacksonShaw.com.
MEDIA CONTACT
Randy E. Pruett, Cooksey Communications
214-505-1685 Mobile
Randy@CookseyPR.com