Element Hotel at SkySong Hits Significant Milestones,
Closing in on Expected June 2019 Opening
SCOTTSDALE, Arizona (March 14, 2019) — A key new addition to Scottsdale's hospitality market has hit some key milestones on its way to a projected June 2019 opening, including selection of its operating company and general manager.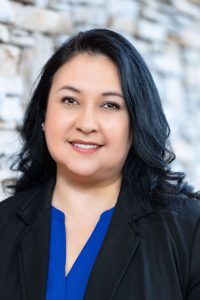 Jackson-Shaw has selected local hotel industry veteran Jesica O'Connell to serve as the General Manager for the new Element Hotel at SkySong. The new 157-room property is one of Marriott's premium lifestyle brand hotels and will soon occupy the southwestern corner of SkySong, the ASU Scottsdale Innovation Center complex near Scottsdale Road and Enterprise Drive.
O'Connell has extensive Marriott hotel experience having 20 years in management and is quite familiar with the brand having opened the Element Hotel in Chandler.
"We are very pleased to be able to bring in a professional with as much experience in the local hospitality marketplace as Jesica has," said Michele Wheeler, President and Chief Operating Officer for Jackson-Shaw. "We're confident that she will be an incredible resource for us as we successfully open this beautiful new property."
"This is an exciting opportunity to help launch a property in an exceptional location that provides a unique market niche in Scottsdale," O'Connell said. "The Element hotel will serve not only those doing business at SkySong, but will be an exceptional amenity for the community as well as for tourists visiting Scottsdale."
Additionally, Jackson-Shaw has selected Crescent Hotels & Resorts to serve as the management company for the new Element hotel. Crescent has an extensive portfolio of properties under management nationwide, including the Embassy Suites by Hilton Scottsdale Resort.
Construction on the hotel is currently on schedule, and Jackson-Shaw expects the Element hotel to open in mid-to-late June 2019. The hotel is being developed in partnership with Somera Capital Management, a Santa Barbara-based boutique real estate investment firm that was founded in 1994 to acquire and manage value-added real estate investments on behalf of its principals and accredited investor partners.
Jackson-Shaw engaged Cooper Cary, a nationally lauded architectural firm and general contractor, Layton Construction Company.  UMB Bank is providing construction financing.
Developed by Jackson-Shaw, one of the nation's most notable names in hospitality development.  Element covers an expansive, 99,345 square feet of space and provides a highly sustainable, health-focused environment for guests. Boasting 2,170 square feet of communal meeting space and a 7,572 square-foot open-air courtyard, Element offers a wide variety of amenities for guests, ranging from a natural saline swimming pool, heavenly bed, motion fitness center, rooms for your mind to enjoy and live.  A true place to stay and be, a place to "Stay in your Element."
The Element hotel is part of the larger SkySong, The ASU Scottsdale Innovation Center. Plaza Companies is the master developer of SkySong in partnership with Holualoa Companies, ASU University Realty and the City of Scottsdale.
About Jackson-Shaw
Jackson-Shaw, a national real estate development company headquartered in Texas, has 46 years of experience developing diversified real estate properties mixing practical experience with vigorous entrepreneurship. The company has developed more than 60 million square feet since its founding which include a variety of project types, including hospitality, industrial and residential development. Diverse markets Jackson-Shaw currently develops within include Fort Worth, Dallas, Houston, Denver, Las Vegas,  Scottsdale, Phoenix, Jacksonville and Washington, DC. For more information, visit www.jacksonshaw.com.
About Crescent Hotels & Resorts
Crescent Hotels & Resorts is an award winning, nationally recognized, elite operator of hotels and resorts. Crescent currently operates over 100 hotels, resorts & conference centers in the US, Canada & Caribbean. Crescent is one of the few elite management companies approved to operate upper-upscale and luxury hotels under the brand families of Marriott, Hilton, Hyatt and IHG. Crescent also operates a collection of legendary independent lifestyle hotels and resorts under the Latitudes Collection umbrella. Crescent's clients include premiere REITs, private equity firms and major developers. For more information, please visit www.crescenthotels.com & www.latitudesbycrescent.com or connect with Crescent on LinkedIn.
MEDIA CONTACT
Tom Evans
602.448.5483
tom@evanscommunications.com