CELEBRATING TOPPING OUT AT THE AC HOTEL FORT WORTH
Yesterday we celebrated with Austin Commercial the official Topping Out of the 16th Story, AC Hotel Fort Worth with a traditional Christmas tree being lifted to the topmost beam on roof.
The practice of "topping out" a new building can be traced to the ancient Scandinavian religious rite of placing a tree atop a new building to appease the tree-dwelling spirits displaced in its construction.
Thank you to Austin Commercial for all their hard work in helping us reach this outstanding milestone!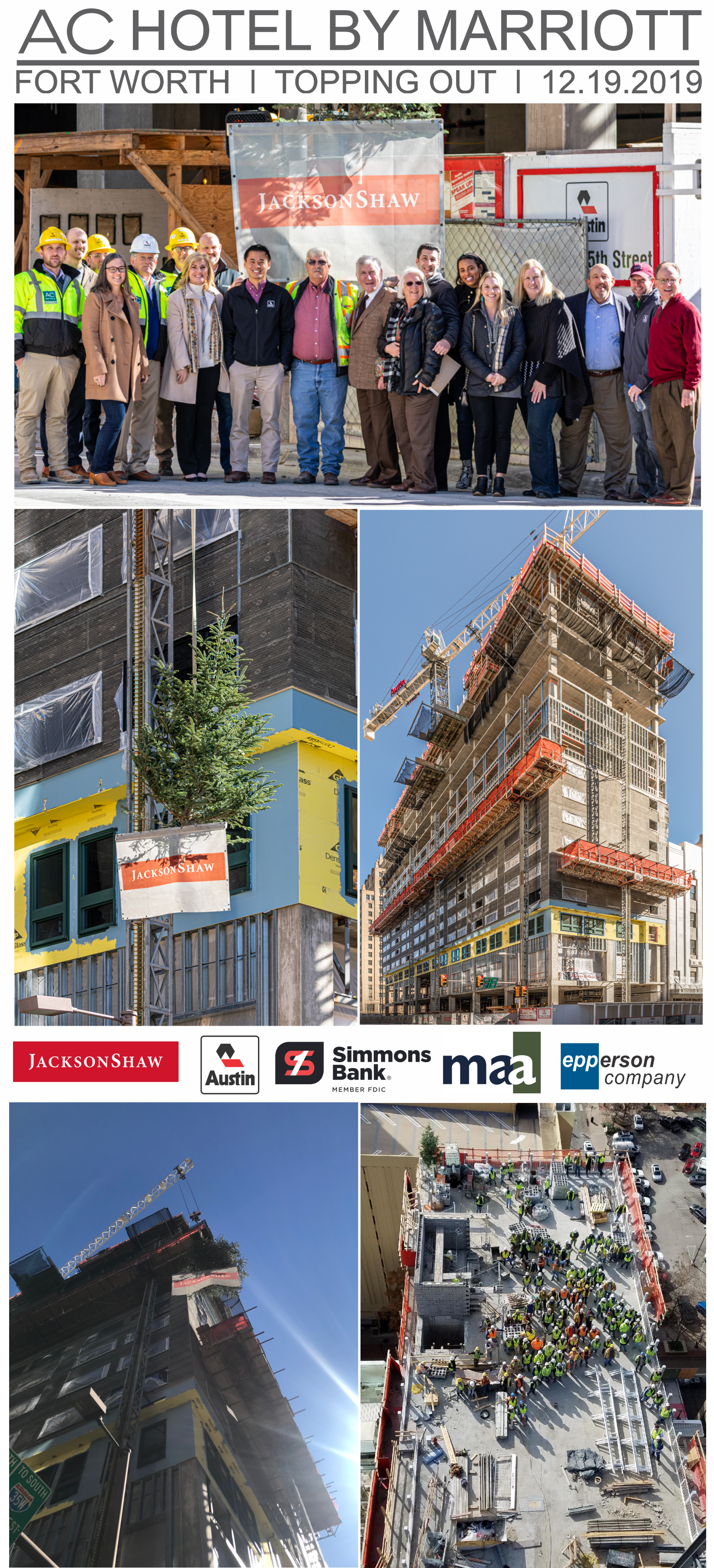 Watch the "Topping Out" here: