AC Hotel Fort Worth Downtown toasts its first guests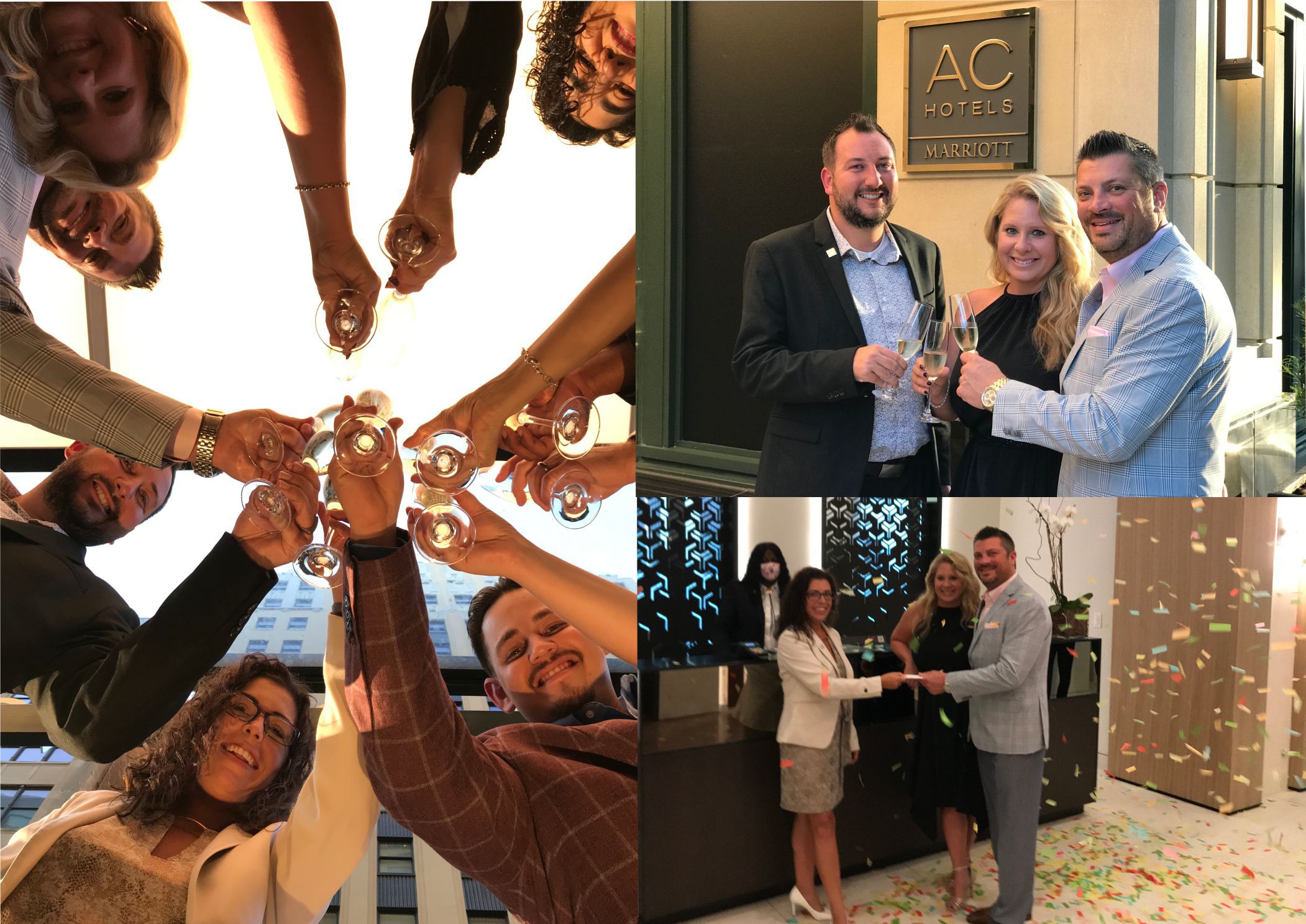 In celebration of the arrival of the first guests, Amy and Richard Moore of Fort Worth, Texas, a champagne welcome was rolled out in our signature space, the AC Lounge, by the General Manager, Aaron Oquendo and his executive team.   Mr. and Mrs. Moore expressed their joy at being the official first guest of the hotel.
Come join us in the AC Lounge, a modern approach to work and play, provides space to work during the day and unwind at night with carefully selected tapas and one of our signature Gin cocktails.